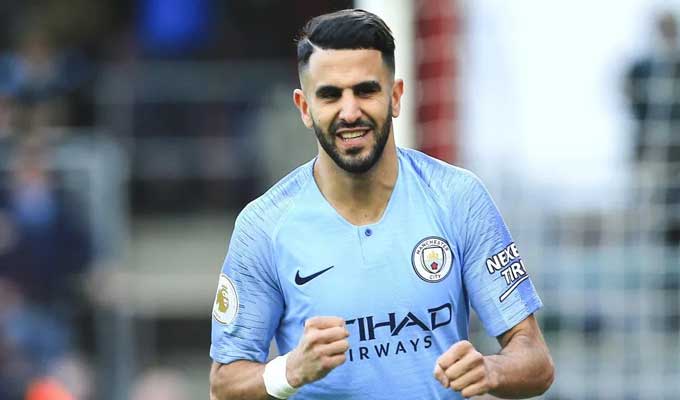 The Algerian international right wing of Manchester City, Riyad Mahrez, responded to the result of his team qualifying for the Champions League final, thanks to the victory he achieved on Wednesday evening at home against Real Madrid (4-0), in the semi-finals. (return) event.
Mahrez was incorporated during the match in the 79th minute of play to replace Germany captain Gundogan. On June 10, Mahrez will play against Inter Milan at Istanbul Stadium, his second final in three years.
Next stop in Istanbul. The second Champions League final in 3 years, I hope this will be the occasion, God willing," said the captain of the Algerian national team on social networks.
After joining Man City in 2018 from Leicester City, Mahrez played his first C1 final with "Cityzens" on May 29, 2021 at the Dragon Stadium in Lisbon, losing to Chelsea (1-0). Coach Pep Guardiola established this final, and Mahrez participated in the entire match.
This season, Mahrez is considered one of the most influential players in the English champion's squad (15 goals and 13 assists in 44 games in all competitions), and he hopes to become the second Algerian to lift the trophy "in big ears," after the former star. National team player Rabeh Madjer.
On May 27, 1987 at the Prater Stadium in Vienna (Austria), Madjer entered the European football legend with Porto's draw against Bayer Munich with a heel that became a registered mark (79) before his Brazilian colleague Joari did not score. The winning goal after two minutes (81) gave the Portuguese club its first European title.
In the other semi-final, Inter Milan, winner of the two-legged matches against its neighbor Milan (first leg: 2-0, return: 1-0), will play its first final since 2010. This year – there, the Nerazzurri, at that time led by the Portuguese Jose Mourinho, became the European Champion by defeating Bayern Munich in the final (2-0).
While they wait to win their first Champions League title, Manchester City will have a great opportunity to secure their third Premier League title by hosting Chelsea on Sunday at the Etihad Stadium (4:00pm). The victory will allow Skyblues to retain their title.