Reserved for subscribers
These six big bosses from very different backgrounds run emblematic French companies. Here they are diagnosed on our society.
During Mary Burdett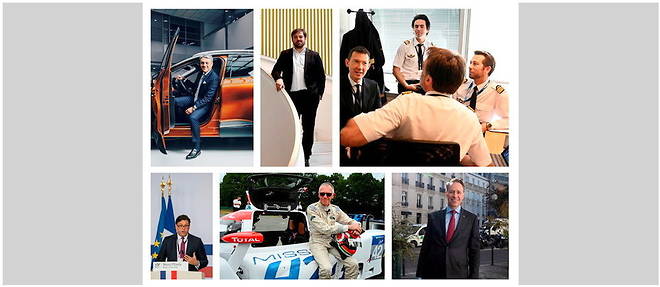 an can't really talk about a friendly club, even less. They meet sometimes, exchange a few words, and sometimes call each other in case they've been hit hard, but they don't spend their holidays or their lives together. However, these six men (no women to report…) have one big letter in common: they are not French and they run leading French companies, powerful and symbolic companies. They rule the fate of Air France, AXA, Fenac d'Arte, Renault, Sanofi and Stellantis, the result of the merger between PSA Peugeot-Citroën and Fiat-Chrysler. From where they are, they exercise power over a large part of the economic, but also historical, even emotional, heritage of France.
But let's move on to the introductions: Thomas Popperl …
AFP (x3) – BERTRAND GUAY / AFP – Elodie Gregoire for "Le Point" (x2) – Julien Faure / Leextra – Magali Delporte for "Le Point" – Bony / SIPA – Elodie GREGOIRE / REA – Simone PEROLARI / REA – ERIC DESSONS / dinar / seba
Economic Bulletin
Every Thursday, get the best economic news, and get an exclusive preview from Le Point.
Le Point's editorial staff advises you