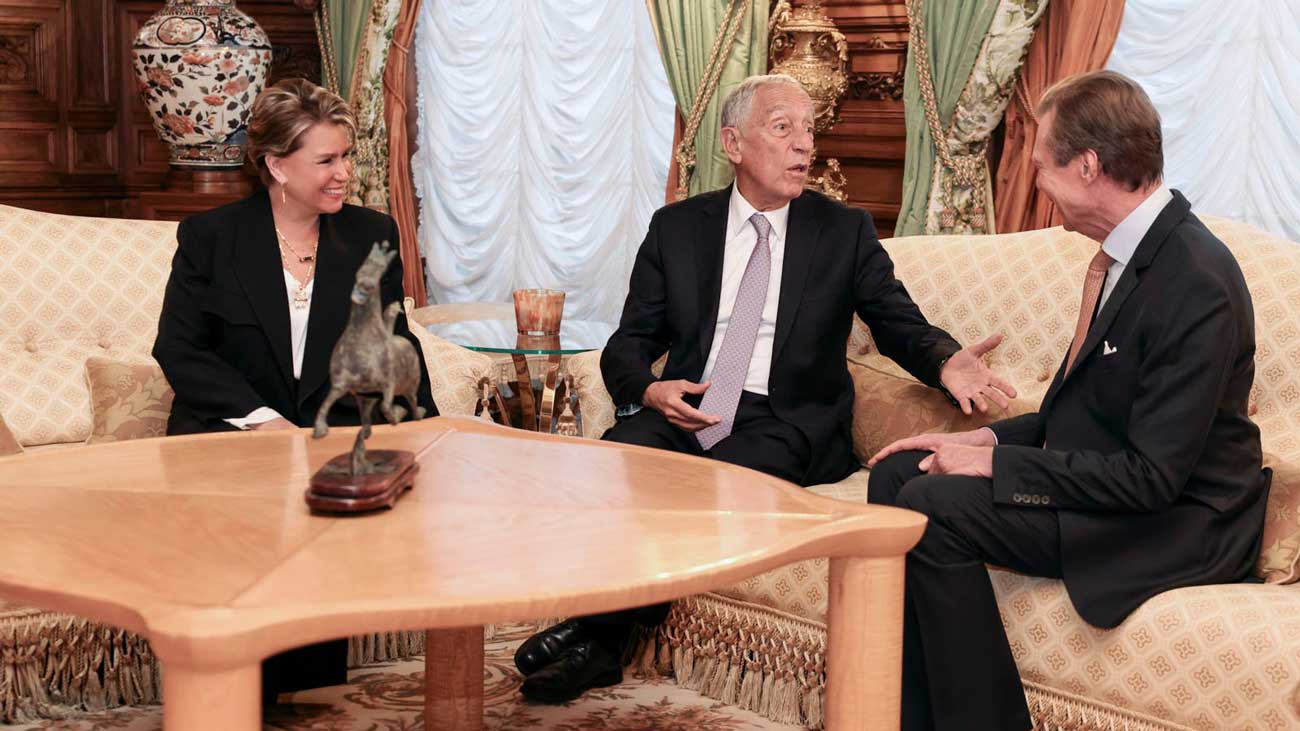 Portuguese President Marcelo Rebelo de Souza was visiting the Grand Duchy of Luxembourg this weekend. On the sidelines of certain bilateral meetings, the Portuguese President was invited by Grand Duke Henri and Grand Duchess Maria Theresa to share a moment at the Grand Ducal Palace. Then the two heads of state enjoyed the evening on the soccer field.
Also read: Welcoming the Kings of Luxembourg to Portugal on a visit to a unique country
Henri and Maria Theresa of Luxembourg receive Marcella Rebelo de Souza at the Grand Ducal Palace
President Marcelo Rebelo de Souza was received by Grand Duke Henri of Luxembourg and Grand Duchess Maria Theresa at the Grand Ducal Palace. His Excellency maintains friendly relations with Their Royal Highnesses. The last country visit that Grand Duchess Maria Theresa participated in with her husband was in Portugal. The Grand Duchy itself has a special relationship with Portugal. About 15% of Luxembourg's population comes from Portugal.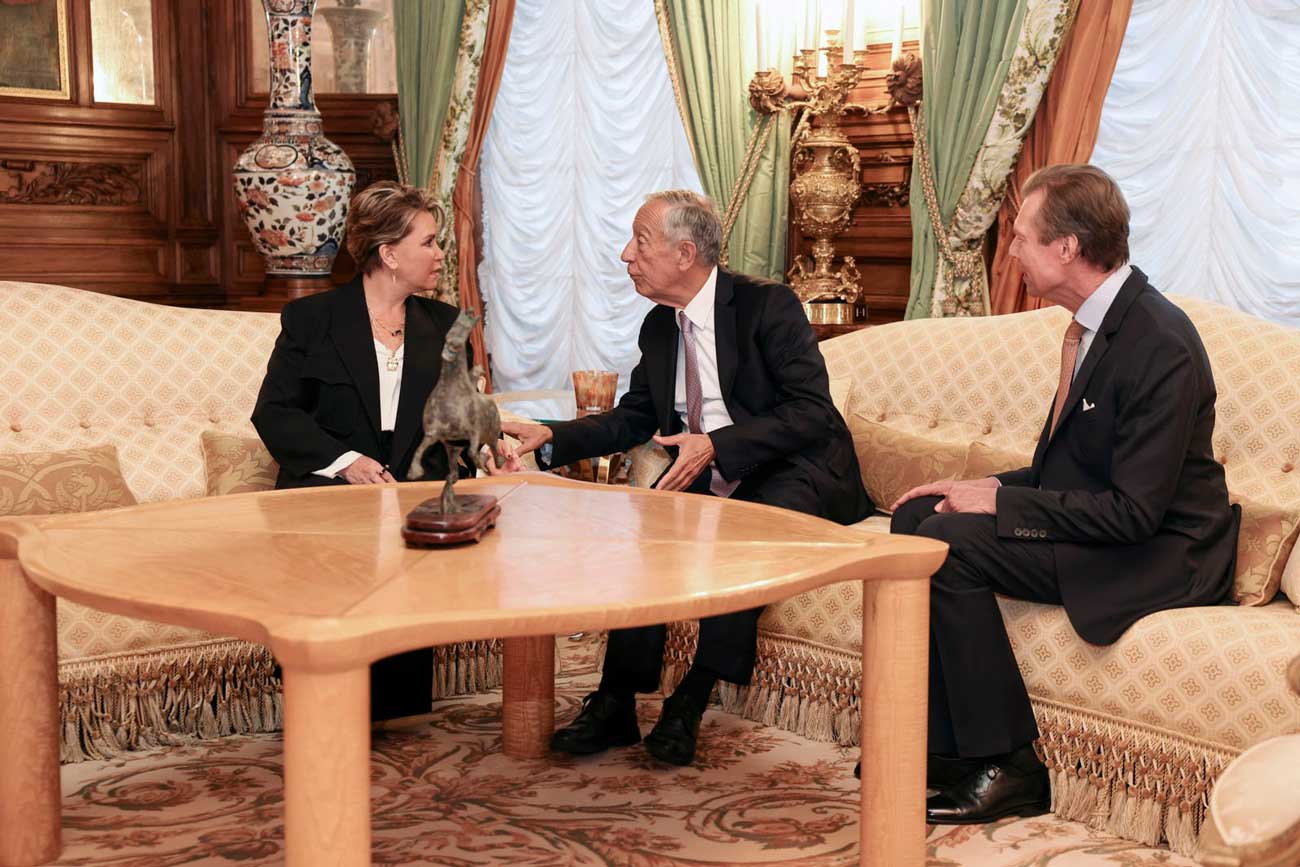 Grand Duke Henry is personally attached to Portugal. Her grandmother was an infanta of Portugal. On Sunday, March 26, the President took advantage of his presence in the Grand Duchy, where he held business meetings, to meet the Grand Ducal couple. Earlier in the day, the President also met Portuguese expatriates at the Portuguese Embassy in Luxembourg, in the presence of its Prime Minister.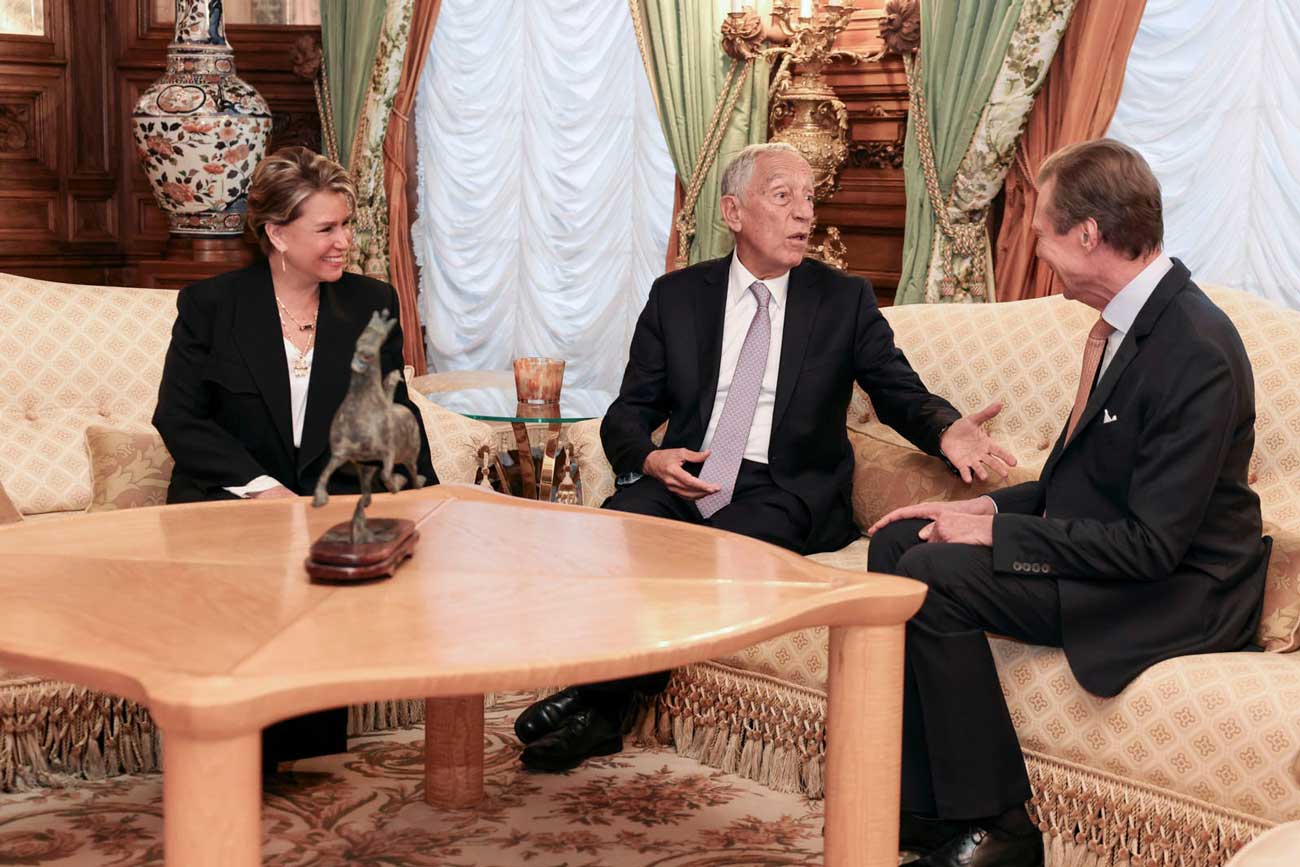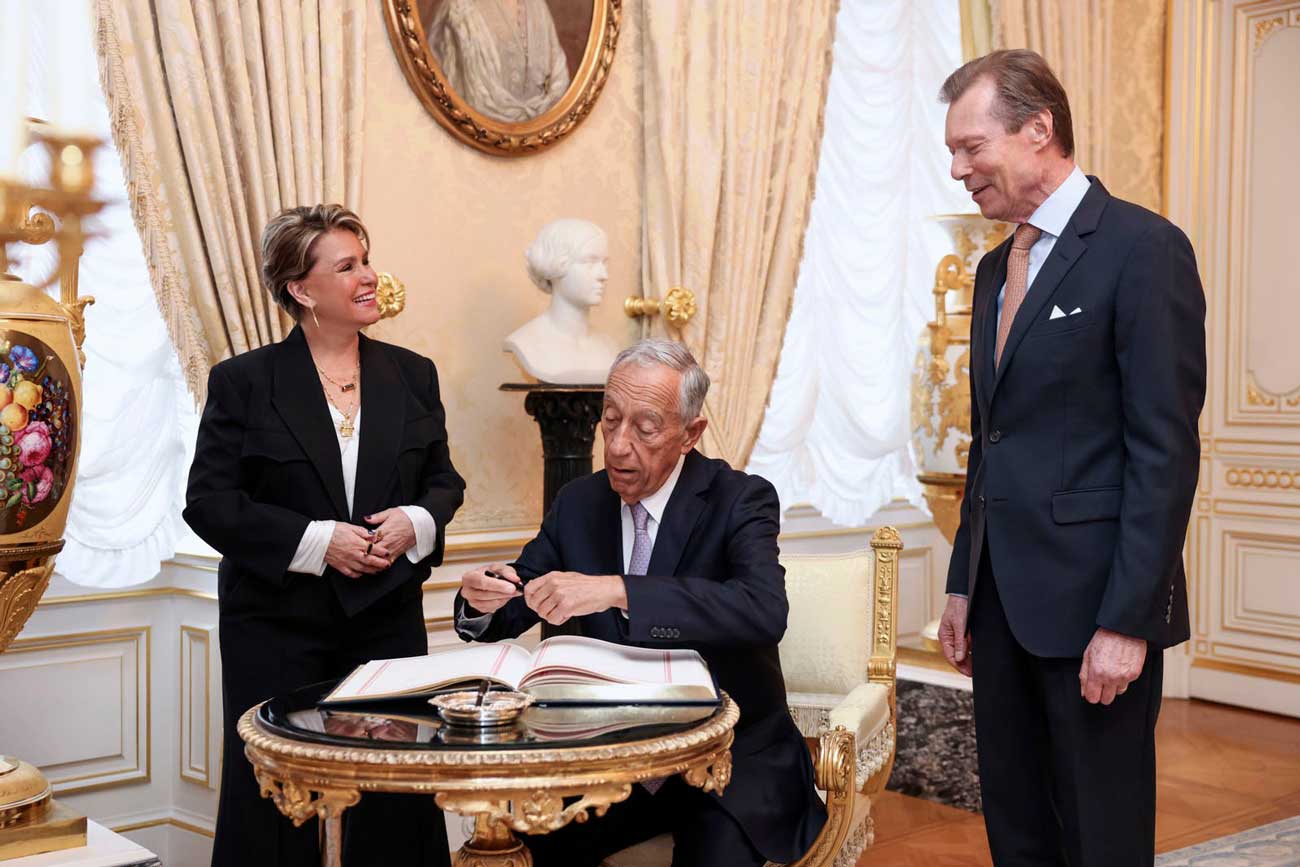 Also Read: Grand Duchess Maria Theresa wears the Belgian Crown at the State Banquet in Portugal in the presence of the Duke of Braganza
Grand Duke Henri and the Portuguese President at the Stade Luxembourg
The reunion between the two heads of state continued in front of a football match. Grand Duke Henry accompanied his counterpart to the football field, where a qualifying match for the European Football Championship was taking place. Euro 2024 will be held in Germany in July next year. Luxembourg and Portugal are in the same group.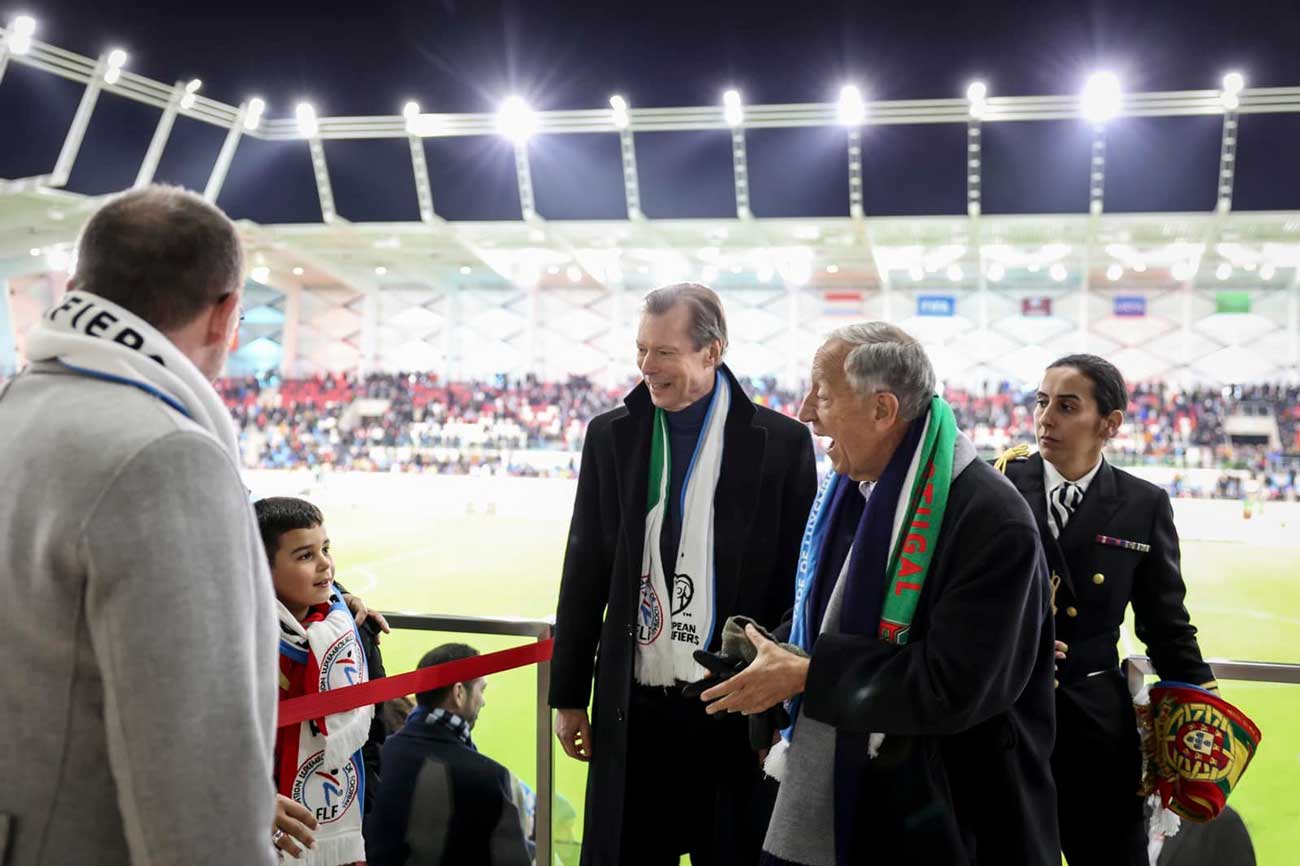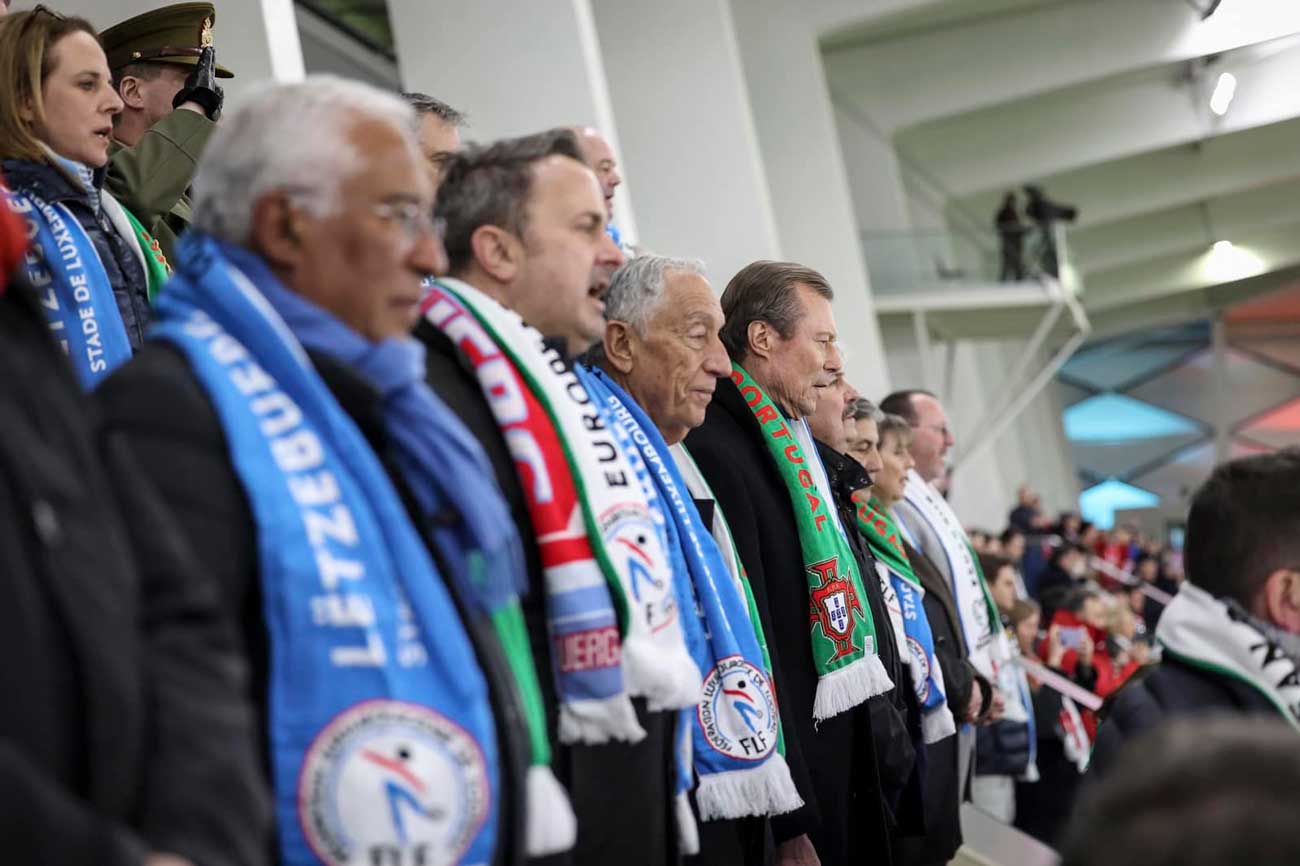 The presence of Grand Duke Henri and the home match were not enough for Luxembourg to win. The Red Lions lost 0-6 against the Seleçao. The local newspaper basic Don't mince words. "Cristiano Ronaldo's team mates in Luxembourg are untouchable"We read in the article dedicated to this defeat.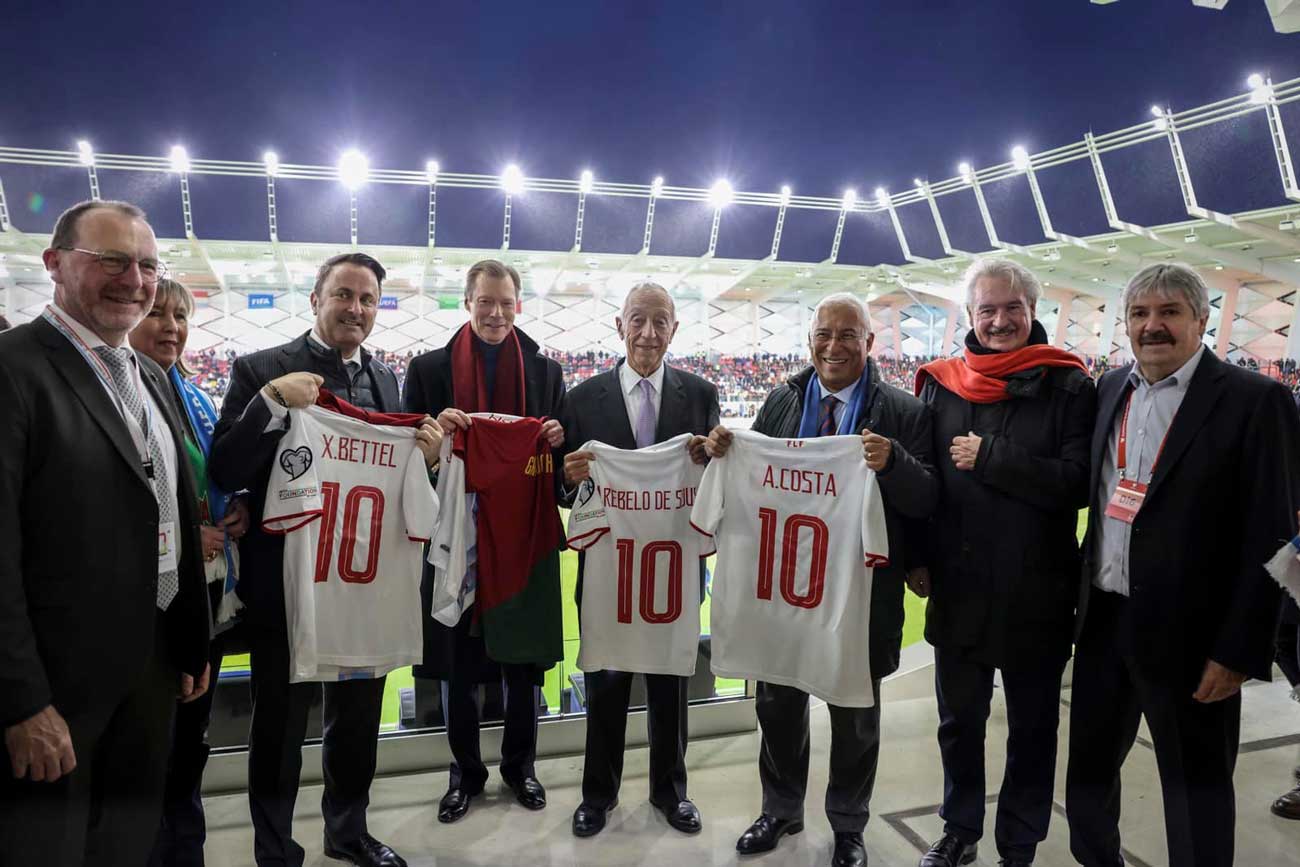 At the end of this match, Portugal finished first in Group J, ahead of Slovakia. Luxembourg comes in penultimate, ahead of Liechtenstein and behind Iceland. The next qualifying match will be held in July and Luxembourg will meet Liechtenstein.