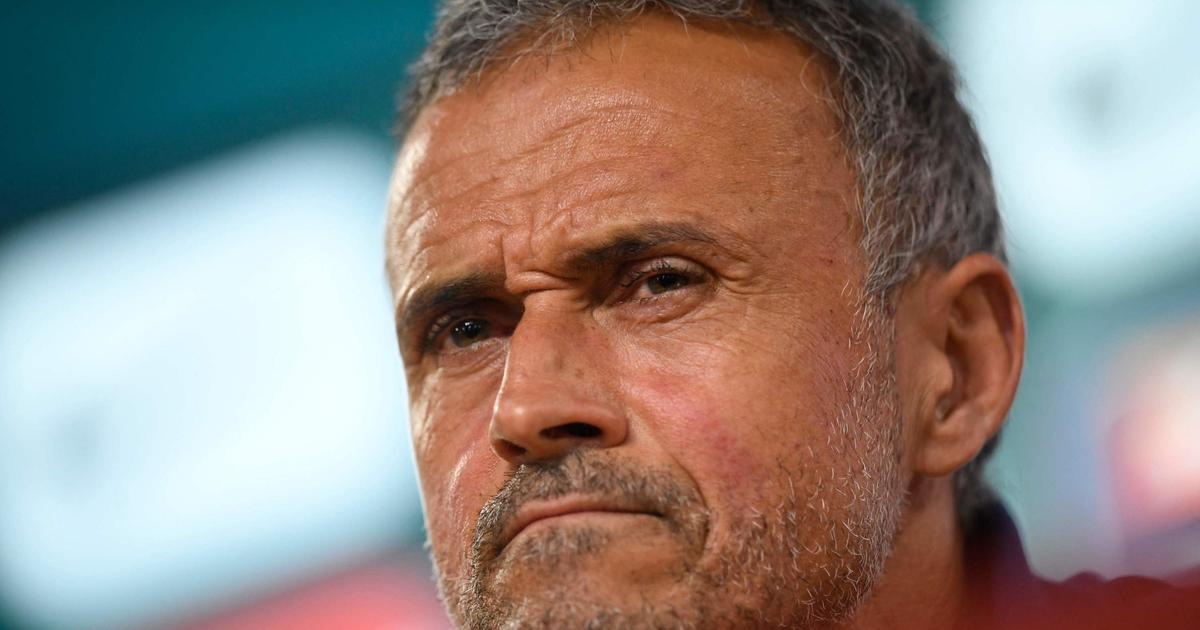 Spain coach Luis Enrique confirmed, on Monday, that the meeting against Portugal, Tuesday, in Braga, on the last day of the Nations League, will approach "like the quarter-finals" of the World Cup to reach the "final 4" of the tournament.
"We will deal with it as if it was the quarter-final in Qatar, we have to play a match and we just have to win (…) the final is beautiful, the motivation is there, and I'm sure we will win. Be on it"The 52-year-old said in the pre-match press conference.
By losing on Saturday at home to Switzerland (2-1), Spain finds itself obligated to win because, at the same time, Portugal beat the Czech Republic (4-0) and topped Group B of League A with. Two points ahead of its big Iberian neighbour. A draw would be enough for the Portuguese to enter the "Fourth Final" of the competition.
Recognizing the difficulty of winning in a country whose last victory for La Roja dates back to 2003, Luis Enrique recognized the quality of the Seleção.
"Maybe it is a national team that we have always defined as talented and with strong individuals. The development of teams is measured by what they have won and Portugal has won the Euro and the League of Nations.Spanish coach.
However, the former Barcelona coach believes he knows the recipe for success to emerge victorious from the Iberian duel.
"We have a precedent against Portugal, I think we played three good games, we couldn't beat them, they couldn't beat us either. They don't need a lot of chances to score, we will try to bring the game to our stadium, no matter who controls the ball." Luis Enrique confirmed.
Spain reached the semi-finals of Euro 2020, and qualified for the unfortunate final in the last edition of the League of Nations despite a generational renewal that saw players who scored three times in the European Championship, the world and the Euro between 2008 and 2012.
see also – France-Denmark: Benzema and Griezmann are "disappointed" by the match