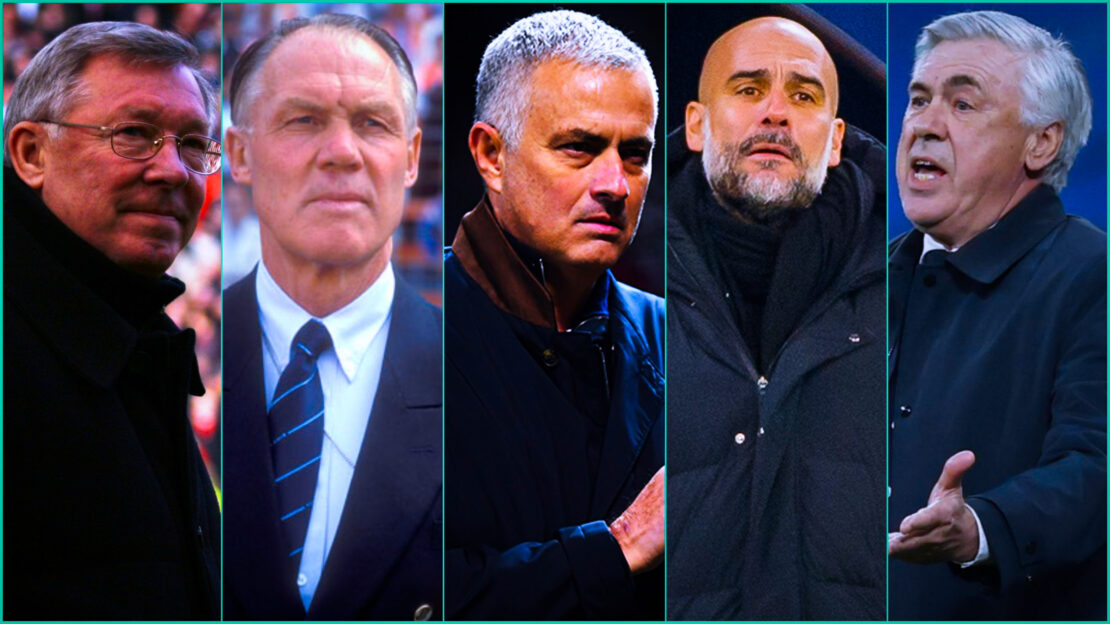 Football dates back to the Middle Ages in the English Isles. At first it was an unregulated sport, but from the eighteenth century the ground rules began to be laid. By 1893, the true symbol of the game was in place, and during the same century the sport spread beyond the country's borders through soldiers, sailors, and colonies.
In addition to the players, coaches played a leading role. Because it is absolutely essential that each team is coordinated by an external leader. Here are the eight best managers in history according to Noticias.
Born in 1928, he was a Dutch footballer and coach. He started his career as a player and was the height of his life in the seventies, When he invented a new style of playing called "college football". TheThe teams he excelled at are FC Barcelona, Ajax and the Dutch national team.
Sacchi is an Italian coach born in 1946. He is considered a great football genius and a strategist for his innovative ideas who was very popular in Italian football. He also endorsed the concept of total football mentioned above. His coaching career has focused on the Spanish and Italian sides, but his work with Milan is particularly notable.
Former player and current manager born in Spain in 1971, Guardiola won many titles and was the first coach in the world to win six official titles in the same year. After his Barcelona career, he coached Bayern Munich and now manages Manchester City.
Raymondo Gothals, nicknamed the Belgian Wizard, was born in Belgium in 1921. Raymond became famous as Anderlecht coach in the late 1970s, and this team made him known all over the world. Later, in 1993, he won the Champions League with Olympique de Marseille. Thus, he becomes the first coach to win a European Cup with a French team.
Despite being born in Argentina in 1910, Helenio Herrera has spent most of his career in Europe. He was also known as "The Wizard". It is characterized by the use of a technique known as "Catenaccio", which is a very powerful defense system. Helenio coached the French and Spanish clubs and achieved many victories. He also coached Portuguese and Italian clubs.
The former Italian footballer, born in 1959, is best known today for his coaching work. He is the only coach to have won the European Big Five. He is thus the only one to have won five UEFA Champions League titles. He currently manages Real Madrid, but has risen through the ranks of successful clubs such as AC Milan and Paris Saint-Germain.
A Scottish manager was born in 1941. Although he managed other Scottish and English teams, his tenure at Manchester United from 1986 to 2013 was notable. No other coach has won the FA Cup or the Premier League with the same team three times in a row.
He is a Portuguese coach born in 1963. FIFA chose him as the best coach in the world in 2010. He is also one of only five coaches to win the Champions League with two different teams. Mourinho has a proven track record with teams like Real Madrid, Chelsea, Manchester United and Inter Milan. He currently works for FC Roma where he won his first Europa League conference. This trophy makes him the only coach to lift all European titles.
You already know eight of the most famous coaches in football history. Other absentees from the list are Arsene Wenger, Zinedine Zidane and Johan Cruyff. Their exploits have made them so famous that they compete for glory with the best.
Advertising