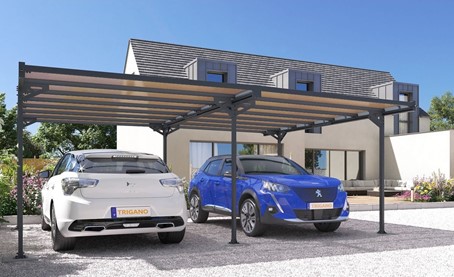 Finding shelter for your car is a problem for everyone, not just soccer stars! Today we will present to you a completely innovative and environmentally friendly solution for garden sheds.
The vehicle must be protected from bad weather, both in summer and winter. Have you heard of the solution? car port These aluminum shelters were designed by Trigano Jardin, a French company based in Cormenon in Loir-et-Cher (41), which manufactures outdoor toys such as slides, playhouses, hammocks and hammocks, as well as garden equipment. Trigano Jardin implemented a sustainable development approach, in particular with obtaining the FSC mark. An approach that respects the environment. Everything is "Made in France"!
Aluminum Shelters are very affordable
To protect your car in the park, Trigano offers aluminum garages large and functional enough to house one or two cars, but also a trailer or even an outdoor one. These cars combine durability and beauty, all on a very reasonable budget. These shelters are actually much less expensive than a "steel" garage.
For example, there are different models that can be based on facing a house or setting it up in a courtyard. The design of the Carport shelters offered by Trigano Store is elegant. As our colleagues from karadisiakThese shelters are easy to fix, too. Every defective part can be replaced easily. Trigano also undertakes, as part of its sustainable development approach, to combat programmed obsolescence by ensuring the availability of such spare parts. It should be noted that Trigano provides after-sales service in France.
Even if you don't have as many cars as Ronaldo, remember to protect them!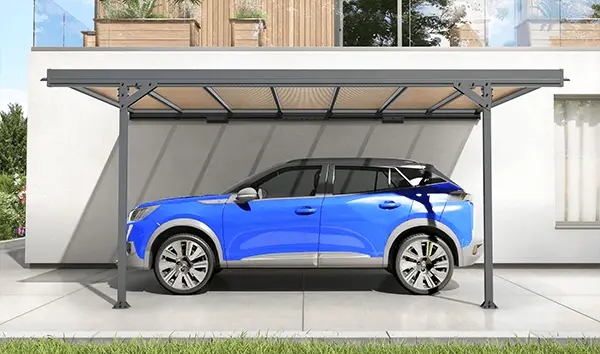 True, you do not have as many cars as Cristiano Ronaldo. The Portuguese soccer star is a fan of racing cars. Over the years, he would have acquired about thirty unique models with an incredible total budget. According to experts, CR7 currently owns at least 30 supercars of prestigious brands, including Bugatti Centodieci, which were produced in only 10 copies worldwide. The Manchester United star also owns many luxury models from Ferrari, Lamborghini and Maserati. Even if it also does not deny itself to other non-Italian but no less famous brands such as Rolls-Royce or Mercedes. Ronaldo, of course, does not need one but several shelters for his cars!
But back to the topic. To summarize: a garage is a garden shed made of aluminum or wood intended to protect your vehicle from the weather. It is an economical and environmentally friendly solution, but nonetheless very strong and elegant. Easy to clean, easy to maintain, repair, move if necessary…
Now, the question our friends, footballers (or not) will ask themselves: which model to choose? Rests in the house or not? Wood, aluminum, or even steel? What are the dimensions? To answer all these questions, it is necessary to look at the manufacturer's catalog.
It's here: www.triganostore.com