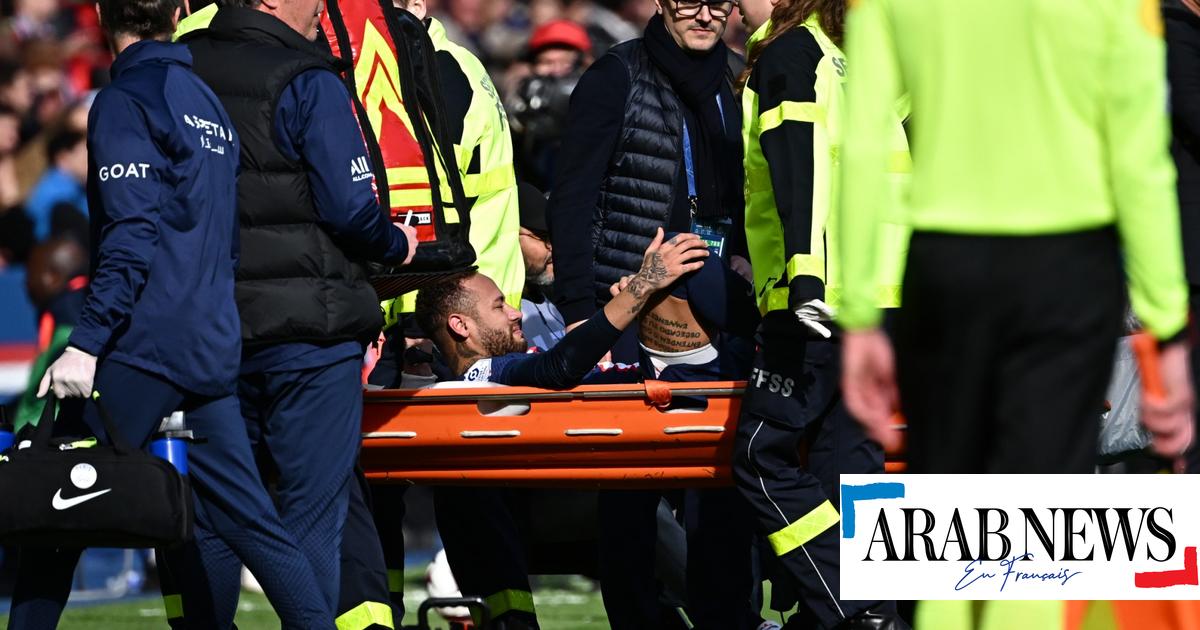 Truskavets: Sergey Stavev is feeling much better. A year after being seriously wounded in the left leg on the second day of the invasion, this Ukrainian paratrooper absolutely wants to return to the front to fend off the Russian fleet.
"I must quickly join the men… How long can we lie like this?" This soldier grumbled loudly as he sat on his bed in Truskavets Municipal Hospital, in the west of the country.
Sergio is one of a few dozen soldiers who have been treated in this mineral spring town at the foot of the Carpathian Mountains, which began receiving amputees or seriously wounded soldiers in the spring of 2022.
The 32-year-old paratrooper was seriously injured in the thigh and left hip by a mine explosion near Volnovaca in the east, not far from Mariupol, on February 25, 2022. Doctors managed to save his leg, after several operations and weeks of rehabilitation.
A year after his injury, Sergio, who walked "like a grandmother with a walker," gave up his crutches, an important step.
On the track, the man with the skull and umbrella tattooed on his arm wishes "that all the other men get well too".
The war is really not far away, even if the hospital is hundreds of kilometers away from the front. That day, lunch was delayed because the delivery truck had to stop
due to an anti-aircraft alert.
While waiting for a meal, patients work on their rehabilitation.
"Time heals everything."
Among them is Evan Lazar, 35. He dreams at night with both hands, because he lost his right during the battles in the Lugansk region in the east.
"I then wake up and see that my hands are gone," he says, "It is very difficult when I have a dream."
Despite the shock, Evan gets used to this new reality. He recently got a removable prosthesis with a hook on the end, and is making small motions to relearn how to move his forearm.
"You can see that the prosthesis is bad, it's not restoring hand function," he says, as he manages to stack and line up small wooden blocks and insert a key into the lock.
The soldier also says he is luckier than other patients who are still waiting for prostheses and have more disabling injuries.
Finally Ivan said with a shy smile: "Time heals everything." "At first you ignore the fact that you no longer have a hand. Then you see the prosthesis (…) it bothers you, and then you accept your fate."
Before the Russian invasion, Pavlo Kozak, the traumatologist at this hospital, treated only civilians. Like many Ukrainians, he has adapted to the war.
Little by little, the 39-year-old doctor, along with his team, learned to treat war-wounded, in particular by reading manuals. Because in addition to physical injuries, he also devotes himself to the mental recovery of soldiers who suffer great psychological consequences.
"There are not enough psychologists for everyone, and for this it was necessary to involve our medical staff, to teach the staff how to talk to men, how to treat them," says the doctor.
His goal: to make patients understand that they are "complete elements of society" and "will always be heroes."
He told them during his talks: "Injury is nothing. It's in the past. Now life goes on." "It's just a new step."
Pavlo Cusack, for example, explains that many patients want to go back to fight, to go back to the "military brotherhood," even though going to the front would be impossible for them.
"Well, I explain to most of the players that they will become excellent coaches (…) and can teach young people a lot," he continues.
In his room, paratrooper Sergoich Stavzhev sees himself nowhere other than the front: "I have to go back, I want, I'm tired, I want to go back to shooting."