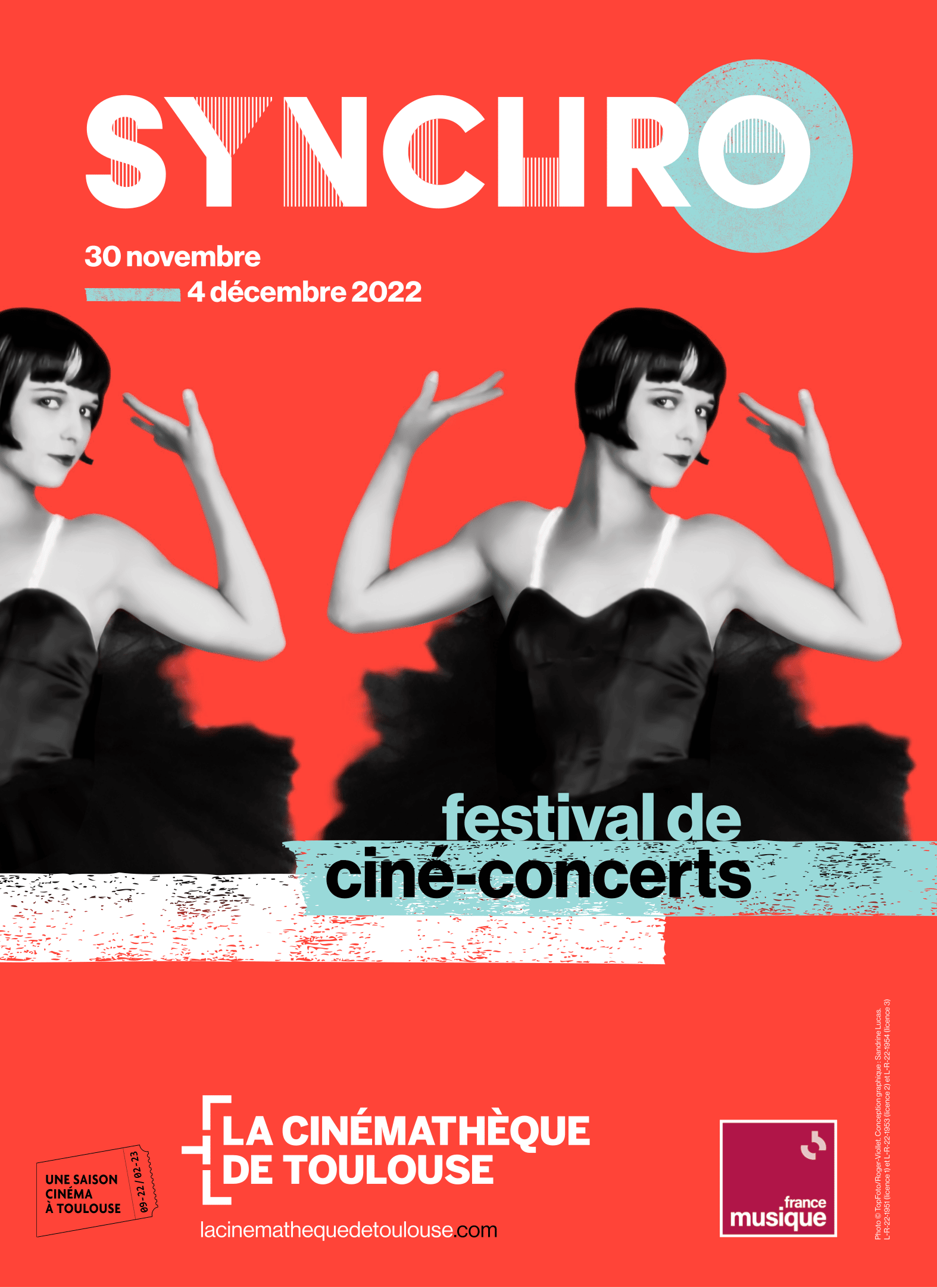 Presents the Cinémathèque de Toulouse Synchro, a film music festival from November 30 to December 4.
With SYNCHRO, a festival of film parties, Cinémathèque de Toulouse wants to create a new event in its annual calendar: for a week, music and cinema will unite to revive and (re)discover some of the most beautiful jewels of silent cinema, making this festival the largest event in France to offer cinematic parties.
For each film shown, Cinémathèque imagined new musical accompaniments to allow for new encounters. Each concert will present original creativity ranging from classical to jazz via rock and electro, introducing the widest possible audience to films from a new angle and giving them unique experiences with musicians who will play live, sometimes in unexpected places.
Incredible programming
During its first edition, with about thirty concerts, SYNCHRO will present three unmissable events:
Considered one of the best films ever made, The Gold Rush (1925) by Charlie Chaplin will be accompanied by the Orchester National du Capitole de Toulouse, led by Timothy Brooke. This American composer, musician, and specialist in restoring silent film soundtracks, has been hired since 1999 to restore the Chaplin family's musical scores.
when ? Friday 25 and Sunday 27 December in Halle aux Grains (Toulouse), Saturday 26 December in Aria (Cornebarrieu).
Cinema icon Louise Brooks will light up the opening of SYNCHRO, with Loulou (1929) by George Wilhelm Pabst. This German cinematic masterpiece will be accompanied by two authors who specialize in accompaniment to silent films and appearing in many festivals around the world: Dutch pianist Maud Nielsen and Portuguese bassist Eduardo Raun.
when ? Wednesday, December 30 at the Cinémathèque de Toulouse.
Another monument in the history of cinema programmed at SYNCHRO, The Man with a Camera filmed and directed in Odessa in 1929 by Soviet director Dziga Vertov. This documentary, famous for its exceptional editing, will be accompanied by a composition by Pierre Henri, the founding father of electro-acoustic music. éOle acousmonium and Maylis Raynal will provide the electroacoustic broadcast.
when ? Thursday 1 December at Cinémathèque de Toulouse.
Information and reservations: www.lacinemathequedetoulouse.com