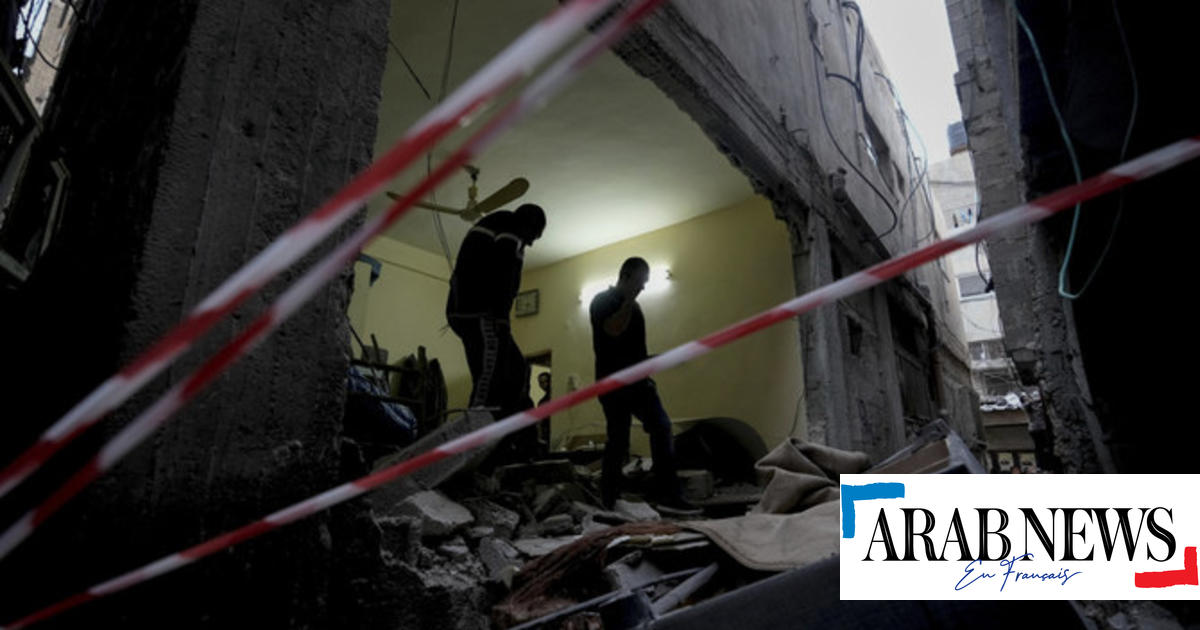 ALGIERS: Algerian President Abdelmadjid Tebboune started a two-day state visit to Portugal with the aim of strengthening partnership in the Iberian Peninsula, where he met his Portuguese counterpart, Marcelo Rebelo de Souza.
The Algerian president was accompanied by a large delegation that included members of the government and directors of government economic institutions during his visit to Portugal. The two sides aim to reach agreements in the fields of energy, economic cooperation, immigration and trade.
In addition, this visit will also include organizing an economic forum that brings together entrepreneurs from both countries with the aim of exchanging experiences and exploring investment opportunities in various fields and sectors. This meeting will allow Algerian and Portuguese companies to discuss future economic cooperation between them.
Portuguese Foreign Minister Augusto Santos Silva stressed the importance of maintaining bilateral relations with Algeria, especially with regard to energy supplies, as Portugal also imports Algerian gas. Lisbon intends to take advantage of the situation created by Madrid changing its position on Western Sahara in favor of Morocco.
Tensions with Spain
As a reminder, in June 2022, Algeria unilaterally broke the treaty of friendship, good neighborliness and cooperation with Spain because "the position of the Spanish government was contrary to the international legitimacy imposed by its condition as an administrative force and the efforts of the United Nations, and directly contributed to the deterioration of conditions in Western Sahara," According to a statement by Algiers, after Spain announced its support for the Moroccan autonomy plan.
According to Spanish media, this led to a reduction in cooperation between the two countries by more than 80% compared to previous years, which led to huge losses for Spanish exporters estimated at several million euros.
Despite the announcement in July 2022, the Professional Association of Banking and Financial Institutions indicated that "preventive measures against Spain at the commercial level are no longer necessary", the relationship is not the same. But Algerian experts hope that the legislative and local elections scheduled for the end of May will change Spain's position. Meanwhile, they emphasized the improvement of relations with Portugal.
Lisbon has more than 80 companies in Algeria, which will allow it to benefit from the cooling of relations between Madrid and Algeria, without taking positions that might endanger its relations with Morocco.
The Portuguese seeks to remain neutral and not stand in favor of one country or another, affirming their support for the Western Sahara process run by the United Nations.
Stormy situation in Parliament for Pedro Sanchez
In addition, the Popular Party (PP), an opposition party in Spain, has put forward a protest motion that will be considered by the Senate Foreign Affairs Committee at the end of May.
PP publicly criticizes the government of Pedro Sanchez and holds it responsible for the losses incurred by more than 600 Spanish companies due to the suspension of trade with Algeria.
According to the Spanish press, the PP proposal indicates that these companies recorded losses of 733 million euros between June and November 2022, due to the suspension of exports to Algeria. Since then, this shortfall has significantly exceeded one billion euros. The exports of these companies to Algeria decreased by 82% compared to the volume of trade before the crisis.
During this six-month period, the value of Spanish exports to Algeria amounted to 165 million euros, compared to 938 million euros for the same period in 2021. In 2020, Algeria exported to Spain for 2.4 billion euros, mainly gas, crude and refined oil. While Spain exported about 2 billion euros to Algeria, including industrial moulds, dyes, soybean oil, ceramics and red meat.
PP considers these losses unacceptable and calls on the government of Pedro Sánchez to make diplomatic efforts to persuade the Algerian government to abandon its boycott and restore trade.