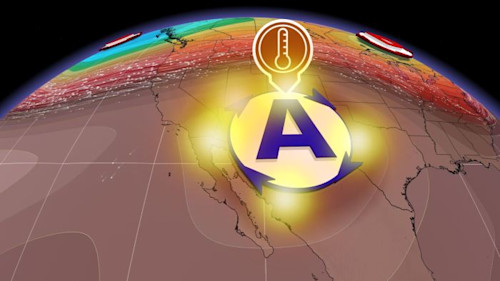 Sunday, June 12, 2022 at 11:00 a.m. – A severe heat wave hits the southwestern United States. Records were broken, while this event will have repercussions all the way to Quebec.
---
Briefly :
Severe heat warning in the southwestern United States;
breaking heat records;
An event that will have repercussions in Quebec.
---
heat and drought dome
A severe heat wave is currently raging in the southwestern United States. This event is potentially fatal due to its severity. This phenomenon is amplified by the presence of an anticyclone, which in turn causes dehydration. Thus this region of high pressure is fed by the dry region: it is a positive feedback loop.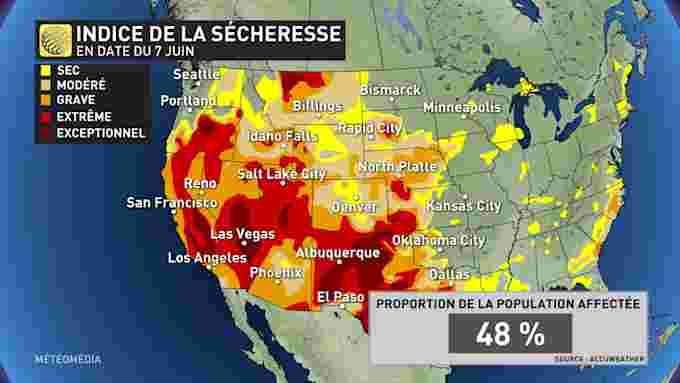 The drought caused by this heat dome affects nearly 50% of the population of the southwestern United States, or more than 80 million people. Texas, New Mexico and California were particularly affected, with maximum temperatures ranging between 40 and 50 degrees.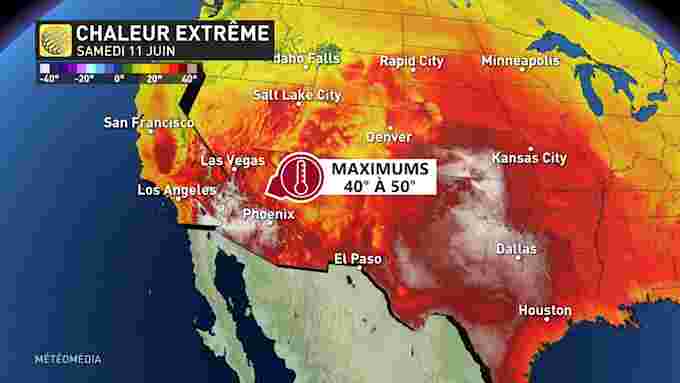 Breaking heat records
Symbolic of this extreme situation, Death Valley set a record 50-degree heat on Saturday, June 11! Even Phoenix, Arizona, tied for a record in over 100 years, with a temperature of 45.5 degrees.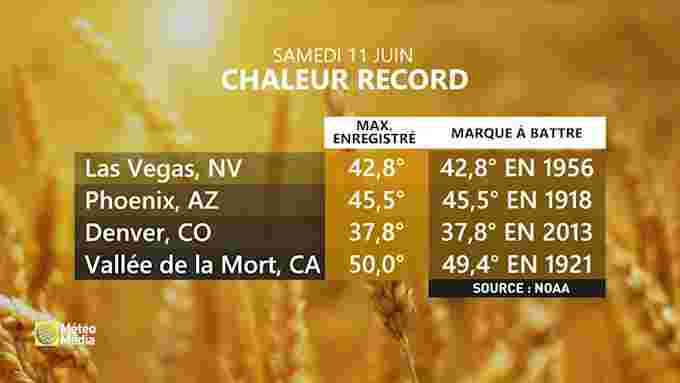 Fortunately, Sunday should be the last day to see sweltering heat in California, Nevada, and Arizona. From the beginning of the week, these areas will experience a slight relief, with a shift from the top to the east.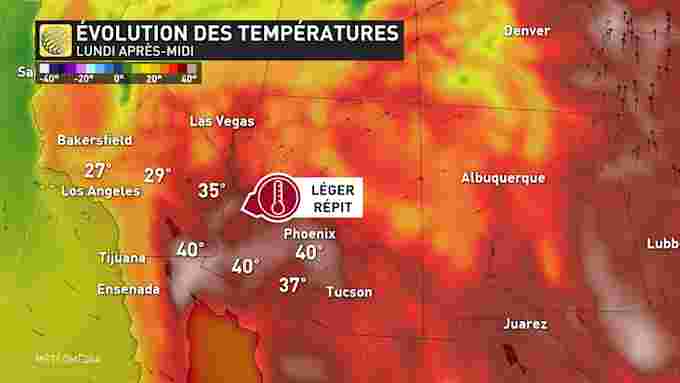 Fallout in Quebec
Going up a little to the north, the summit will reach our latitudes, which should allow warm air to be pumped into Quebec. However, a low pressure system east of the county would slow down this thermal flare attempt somewhat. The result will still be satisfactory: maximum temperatures are expected to reach 25 degrees Celsius over the next week. However, this sequence promises to be somewhat brief.
---
See also: Hurricane: A teenager risks his life to save a dog