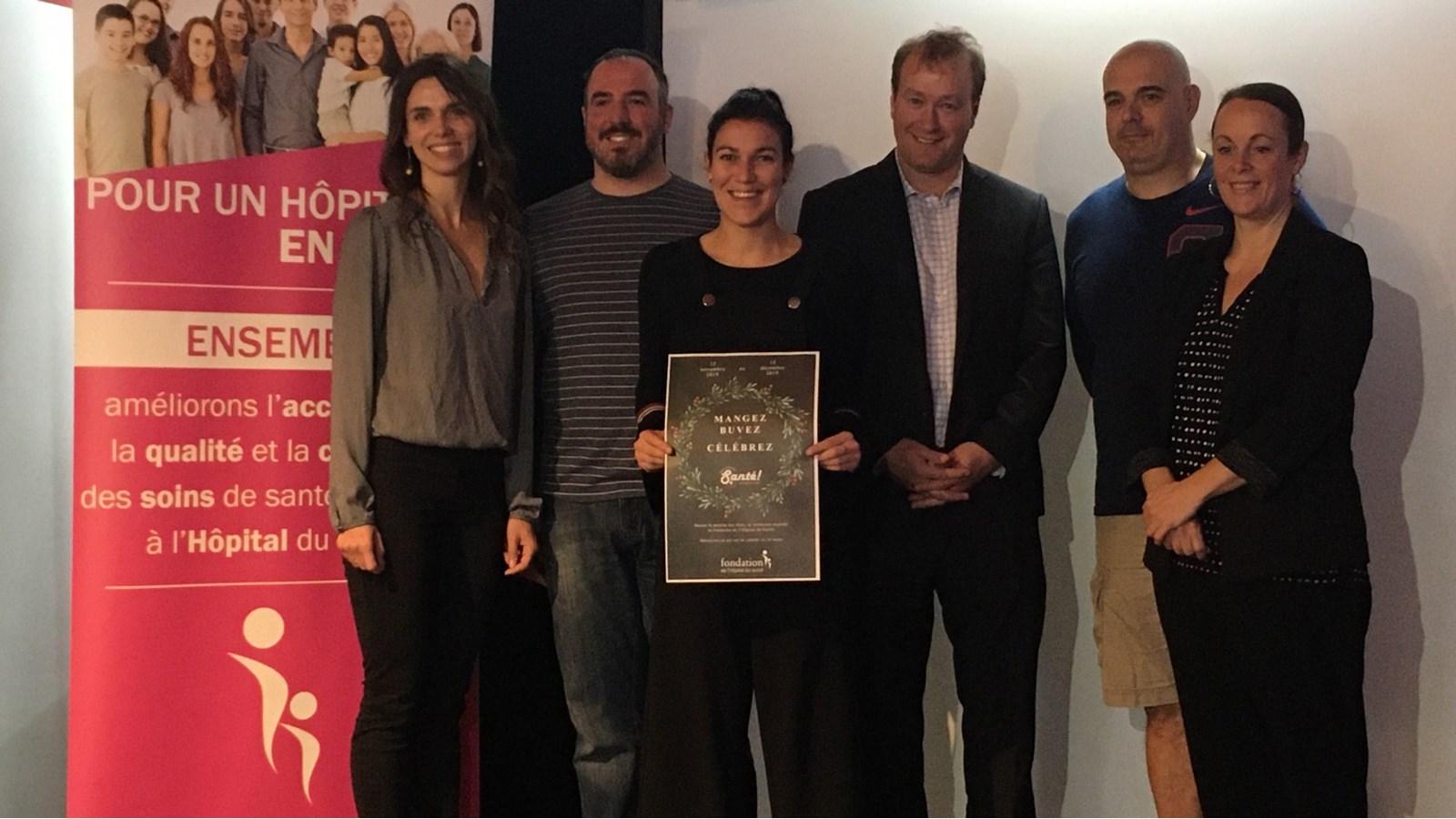 by time holidaysThe Suroît . Hospital Foundation She found an original way to raise funds to continue her mission. From November 15 to December 15, As part of the Santé campaign! , many restaurant owners in the area southwest Honored for uniting efforts to support Suroît Hospital Foundation. How? By donating a minimum of $2 for every cocktail or star dish sold.
During this period, participating restaurateurs agree to donate a minimum of $2 per dish, cocktail, or bottle of signature wine for the duration of the campaign. The Establishment He aims to raise a minimum of $5,000 with this project.
As Michel Cyr-Lemieux, CEO of Establishment : " November 15 is National Philanthropy Day, so it was clear to the foundation that it was the right day to start such a campaign. In addition, restaurateurs are people who are highly involved in the Suroît community. Therefore, the Foundation is proud to offer them such an easy and organized initiative as the Health Campaign! »
The Suroît . Hospital Foundation call citizens Vaudrille Solange, Beauharnois-Salberry and Haut-Saint-Laurent To visit one of the participating facilities during the period of jubilation and festivities from November 15 to December 15.
Eight participating restaurants so far
Starting November 15, here are the restaurants that will be participating in this charitable initiative:
Basil Lemon
45 Dalhousie Street, Huntingdon,
$2 off all pasta dishes from the lunch and dinner menu;
$2 for Chicken Shrimp with Lemon-Basil Dressing (to order and Table d'hôte);
Dez Urban Tavern
19 Isabella Street, Salberi de Valleyfield
$2 on Chef's Menu dishes;
Resto-Pub McBroue. Resto Bob McBrough
329 Victoria Street, Salabury de Valleyfield
$2 when you buy a bottle of Pinta Boa Portugal 2015 wine;
Tourist Club Resto Bar
133 Victoria Street, Salabury de Valleyfield
$2 on Rose Champagne cocktail;
Mike Valleyfield
1 Dufferin Street, Salaberry-de-Valleyfield
$2 on the purchase of all dishes on the d'hôte public table;
Mimosa on the grill
40 Centennial Avenue, Salaberry-de-Valleyfield
$2 per bottle of wine sold;
Toro Bistro Grill
320 Boulevard Monseigneur-Langlois, Salaberry-de-Valleyfield
$2 on cocktail of the week and $5 on plate of the week;
Jazz Restaurant
121 Champlain Street, Salbury de Valleyfield
In a video interview, the General Director of the Suroît Hospital Foundation, Michèle Cyr-Lemieux, extended an invitation to restaurateurs interested in this fundraiser. Can this last Contact Josée Bilodeau, Events Coordinator at [email protected]