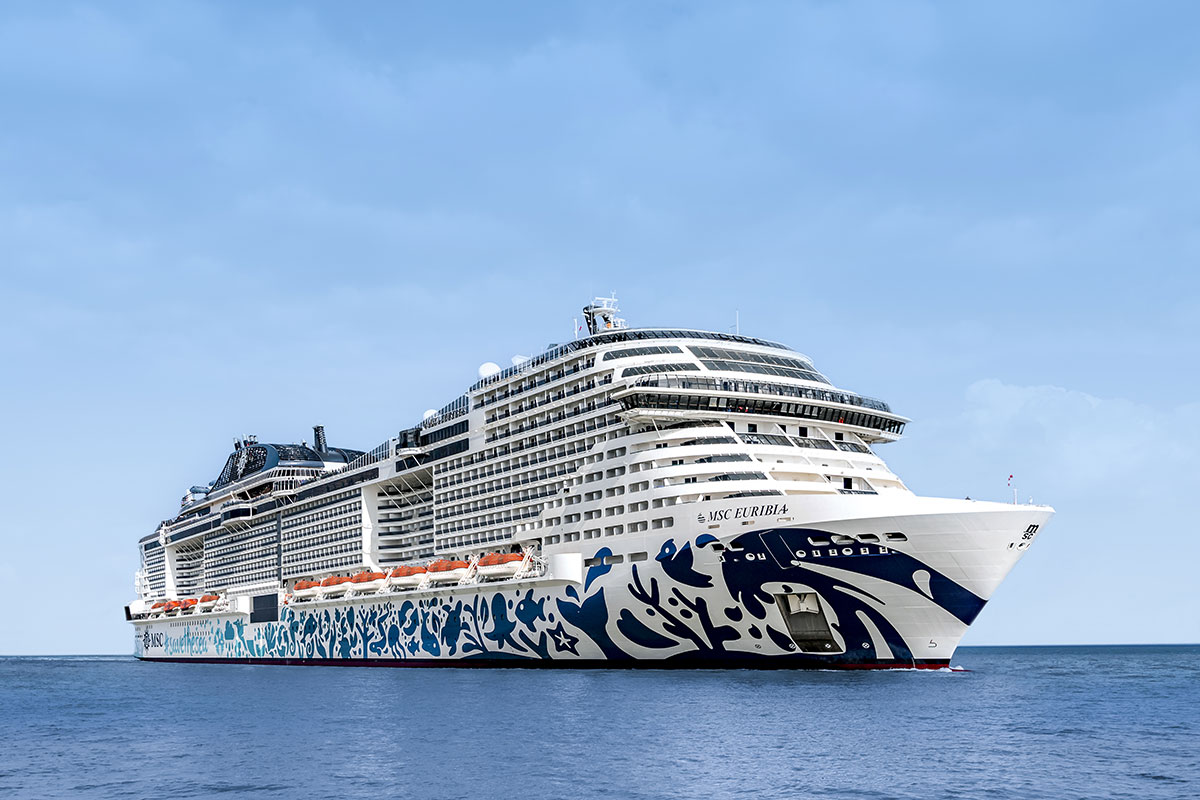 MSC Euribia offers new experiences and new spaces, constantly enriching the range of bars and restaurants on board. With immersive and educational experiences that add new dimensions to the olfactory experience, such as the Helios Wine Bar, as well as a new type of steak and a new way to experience Japanese cuisine, passengers will broaden their horizons with a fork.
Helios Wine Bar invites the new generation of wine lovers to discover the story of their favorite wines. Sitting at high-tech interactive tables enabled by digital coasters, customers will be able to delve into the history, varietals, wine regions and more, knowing more about the glass in their hand. To satisfy all tastes, this bar will offer 96 carefully selected wines.
Le Grill is a stylish new specialty restaurant that offers the quality, flavors and art of French gastronomy. This new venue embodies the quintessential French bistro and offers dishes for sharing, such as seafood caviar platters and dry-aged Black Angus beef from Meat by Len's.
On board MSC Euribia, for the first time on a fleet level, Kaito will feature a Robatayaki area that will showcase the Japanese barbecue-like cooking method, combining seafood, meat and vegetables cooked at variable speeds.
For more information about MSC Euribia and to book a cruise to the fjords or the Pearl of the North, click here here.