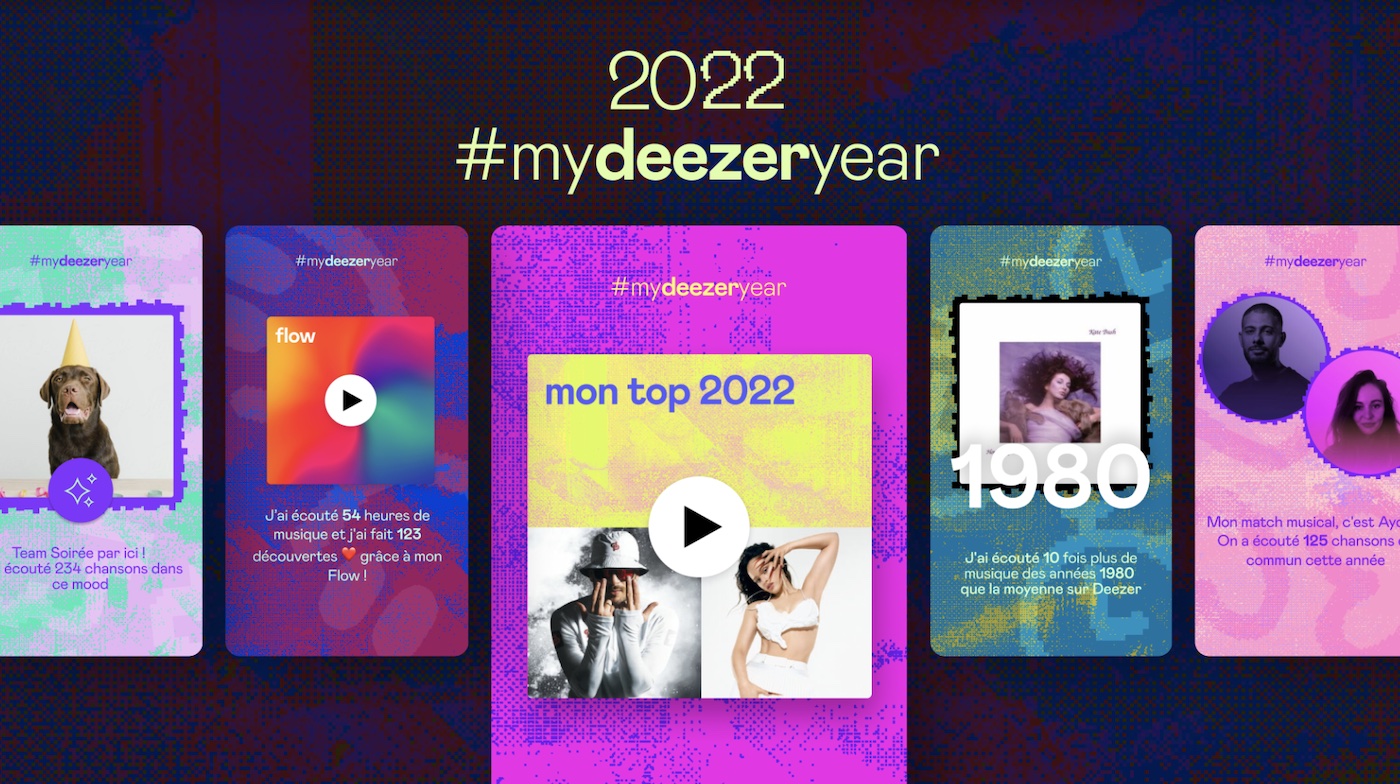 The MyDeezer in 2022 Available with Deezer which presents you with your musical digest for the year. This is the case every year and the 2022 edition is now available.
MyDeezerYear 2022 availability
In this personalized annual report, users find information on their most-streamed titles, hours they've listened to and their favorite artists. In 2022, they can access fun new insights like their musical mood showing the year, their favorite musical decade or even discovering… their musical soul mate.
Here's what's new on MyDeezerYear this year:
Music Soulmate – Find among your friends users who share the same musical tastes
Musical Moods – Users find out which mood stream they listen to the most
Musical Nationality – It is possible to acquire a new musical nationality from your favorite artists
Genre Streamed More Than Average – Find out which genre a user streamed the most during the year
Discoveries – Users find the listening time on Flow and the number of discoveries associated with it
Poster of the Year – Users will find an illustration of their musical year
Deezer also announced the offer of concert tickets. This year, MyDeezerYear is offering a golden ticket at the end of the trial to reward users who have spent hours or days listening to their favorite artists. About twenty lucky winners, in each of Deezer's largest markets (France, Brazil and Germany), will be invited, along with the person of their choice, to a concert of one of their favorite artists.
10 artists selected for Deezer France: Stromae, Juliette Armanet, Pomme, Clara Luciani, YUNGBLUD, SCH, Tiakola, Gazo, Lomepal and Mylène Farmer. Users from Lyon, Paris, Montpellier, Lille, Marseille, Avignon and Dijon will soon have the opportunity to see one of these artists in concert.