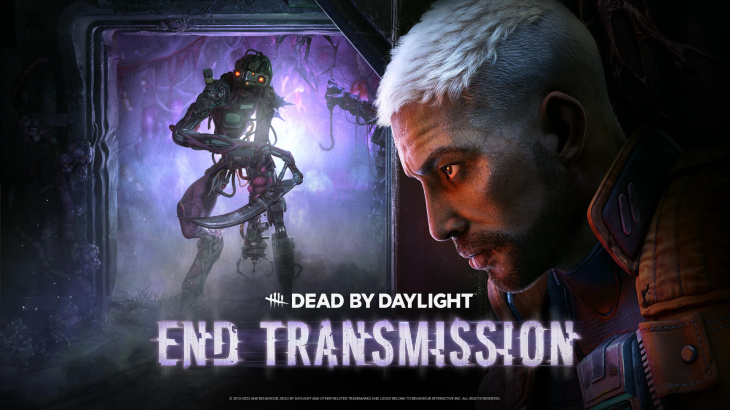 A new chapter of sci-fi horror is coming dead in broad daylight Next month, marking the asymmetric multiplayer game's first foray into space.
The next chapter "End Transmission" will introduce the new Toba Landing map, a new killer known as The Singularity, and a new survivor, technician Gabriel Soma. On the Toba Landing map, you will find yourself exploring the remains of an ancient civilization, in a unique biome inhabited by dangerous plants and an atmosphere "unique on Earth".
Meanwhile, the New Killer, The Singularity, is an efficient killing machine made of restructured organics and machine parts. His sole goal is to assimilate all organic life into a perfect life form, and he can extend his presence using BioPods on vertical surfaces, allowing him to "sliding stream" behind survivors.
Survivor Gabriel Soma will need to rely on his technical skills and keen senses to take on The Singularity and survive a doomed mission. Gabriel can use his EMP, randomly located somewhere on the map to temporarily disable the killer BioPods or remove the Slipstream effect from other survivors.
End Transmission is coming to Dead by Daylight on June 13, along with two sets from The Singularity and Gabriel Soma – the former receiving the Huxlee hybrid cosmetic and Gabriel receiving the protective EVA Suit cosmetic. New Waterfront Massacre, Twisted Masquerade Cosmetics, and a "bold futuristic collection" are also slated to follow.
And with Dead by Daylight turning seven, you can also expect new collections in the DbD Store, thanks to collaborations with metal bands Iron Maiden and Slipknot, as well as a partnership with Ikumi Nakamura. Nicolas Cage should also be coming to Dead by Daylight As a survivor in July.