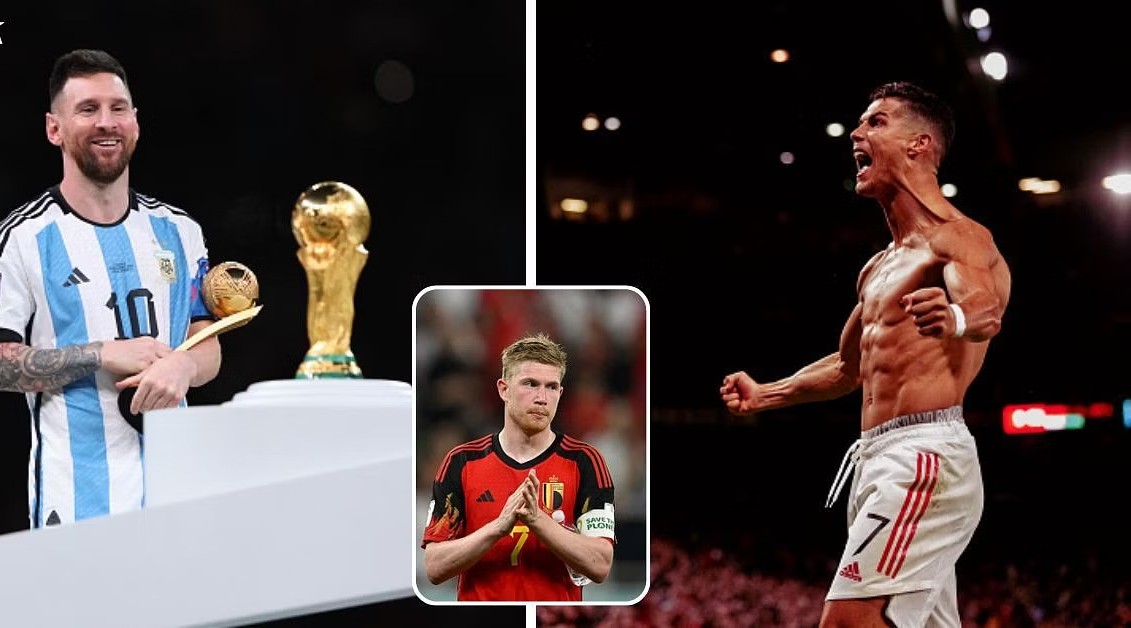 Earlier this year, Kevin De Bruyne was asked who he would rather play alongside Cristiano Ronaldo or Lionel Messi.
When asked which Belgian playmaker would choose between Ronaldo and Messi to play in the same team, De Bruyne chose the 37-year-old, the former Manchester United and Real Madrid striker.
The Manchester City midfielder said:
"Maybe I say Ronaldo because he is more than a typical striker. Messi is always a playmaker. I am a playmaker, you can give me a striker."
De Bruyne's decision may come as a surprise to some as Messi is considered one of the greatest playmakers in football history and has been a prolific goalscorer to date. However, Ronaldo is best known for his goalscoring prowess and has scored over 700 goals for Manchester United, Real Madrid and Juventus.
The five-time Ballon d'Or winner is also the all-time leading international goalscorer, with 118 goals in his glorious Portuguese career.
However, a lot has changed since the Belgian midfielder preferred Ronaldo to Messi. While Messi won the 2022 FIFA World Cup with Argentina, Ronaldo is currently a free agent after falling out with Manchester United.
Despite his preference for Ronaldo, De Bruyne has made it clear that he is happy to play with either player.
It is interesting to wonder how De Bruyne would fare with Ronaldo or Messi as teammates. Both players are known for their brilliance and have proven to be dominant. However, De Bruyne's talent for playmaking will likely complement either player's style and allow them to thrive on the pitch.
Ronaldo playing in the same team as Kevin De Bruyne could have become a reality had the Portugal international finalized his rumored move to Manchester City in 2021. Instead, he has romantically returned to his former club, Manchester United, where he has been headlining the club. Top scorer of the 2021-22 season.
publicity