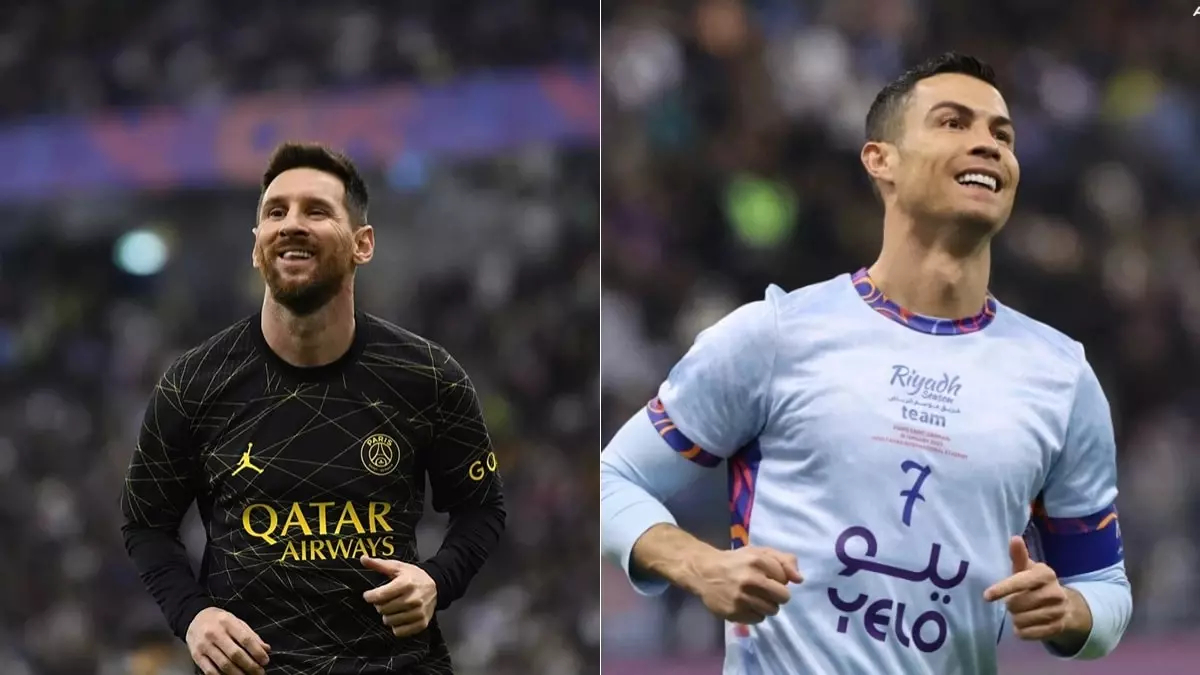 It is not uncommon to see Paris Saint-Germain star Lionel Messi and victory rival Cristiano Ronaldo compared to other legendary football figures such as Pele and Diego Maradona. However, former Benfica manager Jorge Jesus had a somewhat unusual approach to this long-running debate.
In old quotes published by The Sun newspaper, the Portuguese believes that Ronaldo is closer to Maradona than Messi because of the passion he shows. The 1986 world champion has also been called the greatest player in history along with Pele.
The former Benfica coach reportedly said: "Maradona was the best player ever, along with Pele:
"Maradona is the best player ever, along with Pele. Pele is still there, he's alive." [l'interview a été réalisée avant la mort de Pelé en décembre 2022]. Maradona was greater, not only because he was a genius, but also because he showed it. For me, that's what makes the difference. He was absolutely world class, yet had a passion for the game. He was born to be a footballer, he was born with everything."
"He wasn't a product of work, he was born that way. But he still loves the ball. Today, of the two best in the world, Cristiano Ronaldo has a little bit of that. Messi has none. He has no passion. Messi is a great player. But we're talking about life." And feelings, about passion for the game and football.I think Maradona was above everyone else in that regard.
Lionel Messi and Cristiano Ronaldo may be nearing the end of their careers, but they remain influential in sports. The Argentine overcame his rocky start at Paris Saint-Germain and became a central figure at the club, with 18 goals and 16 assists to his name in 29 appearances since the start of the season.
Meanwhile, the Portuguese star scored eight goals and provided two assists for Al-Nassr in two matches since joining the Saudi national team in the winter.
advertisement