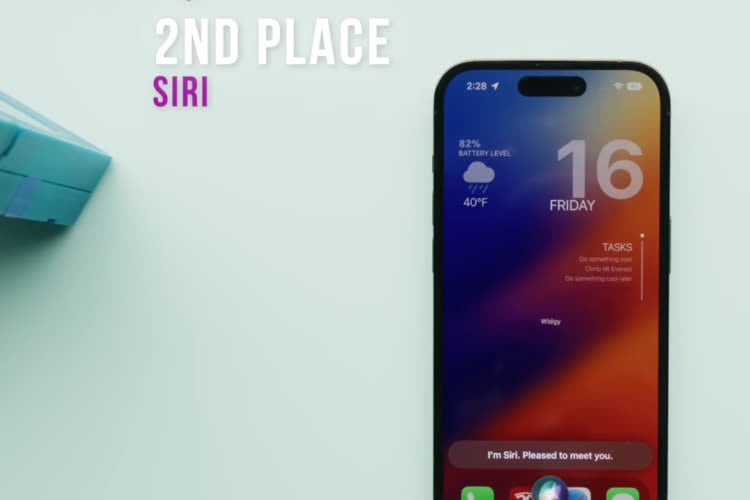 after Compare cameras One of the most famous of smartphones, Marques Brownlee, better known as MKBHD, has made another challenge, that of connected assistants! Like the first comparison that crowned Google, the search engine assistant took the top spot on the platform.
Overall, these assistants do a decent job of simple requests: asking for the weather, getting general information, and running timers. In general, everyone gets away with it, except for Siri who still doesn't know how to manage multiple timers on the iPhone (however, it works very well with the HomePod).
Siri also disappoints on several specific points such as contextual questions that follow one another (eg: " Who is the coach of such a team? "," how long is it ? "," Did he play in the NBA? ', etc.).
Ditto for inquiries related to actions in a smartphone. For the "take a selfie" question, Siri simply launches the camera (without switching to the sensor on the front), while Google Assistant or Bixby takes a selfie as prompted. Siri and Bixby also experience connectivity issues more often.
Despite these black spots, Siri finished second on the podium but was closely followed by Bixby, which made a good impression; Alexa ranked fourth. But Google Assistant is far ahead of the competition. It should be noted that the assistant 'experience' varies greatly according to the ecosystem a person is immersed in. Siri will be most effective in a home full of Apple products.
Alexa talks a lot but doesn't report anything to Amazon