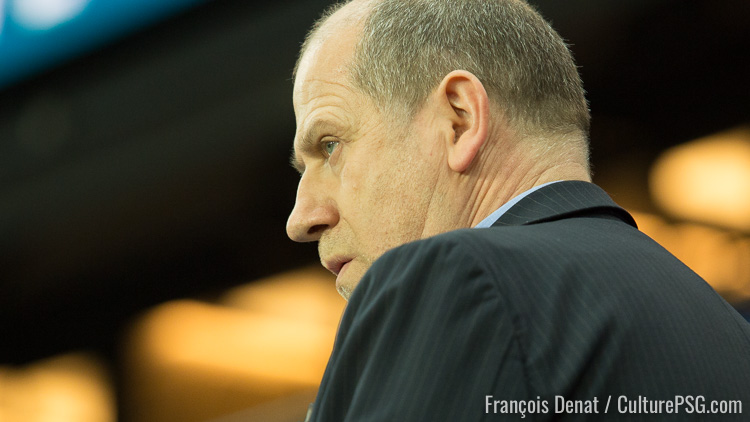 PSG are looking to get closer to SC Braga, and the Qatari shareholders appear willing to invest enough in the Portuguese club so that they can review their sporting ambitions upwards according to O Jogo. But President Antonio Salvador denied that his club became affiliated with the Paris club, but left the door open to new investors.
To allow its young elements to develop as much as possible, among other things, Paris Saint-Germain is striving to make SC Braga its partner club. Discussions between the two entities have been going on for several months, and team boss Do Minho Antonio Salvador traveled to Doha at the end of April to hold talks with Qatari leaders, according to O Jogo daily.
Not PSG aerospace club, but the desire to be a pioneer in foreign investment
Portuguese officials have reportedly not made any decision yet, although " The subject is being evaluated and could take more accurate schemes soon ", the newspaper reports. But the president of SC Braga was very clear to reporters today, the Portuguese club will not become a satellite of PSG: " We will not partner with Paris Saint-Germain. Two players came in, but the partnership is completely wrong. SC Braga will never be a satellite of any foreign or Portuguese club. We don't want to be the satellite of any club. »
However, Antonio Salvador left the door open to potential foreign investment in his club: " But looking at the major European leagues, there are owners out there who make their club very competitive. Portugal should think about its regulations on this subject. […] The discussion must take place, it is necessary so that we do not fall behind. The Portuguese club that takes the first step will take a giant leap from the others. SC Braga does not have a majority shareholder in SAD, so this is not an issue at the moment. Not discussed. »
Paris Saint-Germain in Braga, how far?
However, a group of sources reported that talks between Braga and Qatari leaders in recent months, including the Portuguese press. At the moment, the level of potential Qatari investment in Braga remains unclear. But if that materializes, it should allow the Portuguese club to significantly increase its financial capabilities according to O Jogo. Behind this, the idea is to allow SC Braga with even greater sporting ambitions in order to finally compete with the big three Lusitanian clubs.
Indeed, this will require that PSG's country leaders be able to enter the capital of SC Braga. The Portuguese club operates as a SAD (Sociedade Anónima Desportiva, a joint stock company model designed specifically for sports clubs). The main shareholder is the club itself with 36.88% of the shares, while 21.67% is controlled by the Portuguese company Olivedesportos, and another 16.69% is owned by Sundown. The remaining 24.96% belong to several other shareholders.
If the Portuguese club's leaders ratify the start of the operation, PSG's Qatari shareholders will have the task of pooling enough shares together to become a significant investor in SC Braga – even if Antonio Salvador notes that there was no doubt at present that the majority of the shares were sold. These negotiations are far from over for Qatar, and may take a few weeks or even months given the number of different shareholders. Unless they are simply abandoned given the Portuguese club's position.