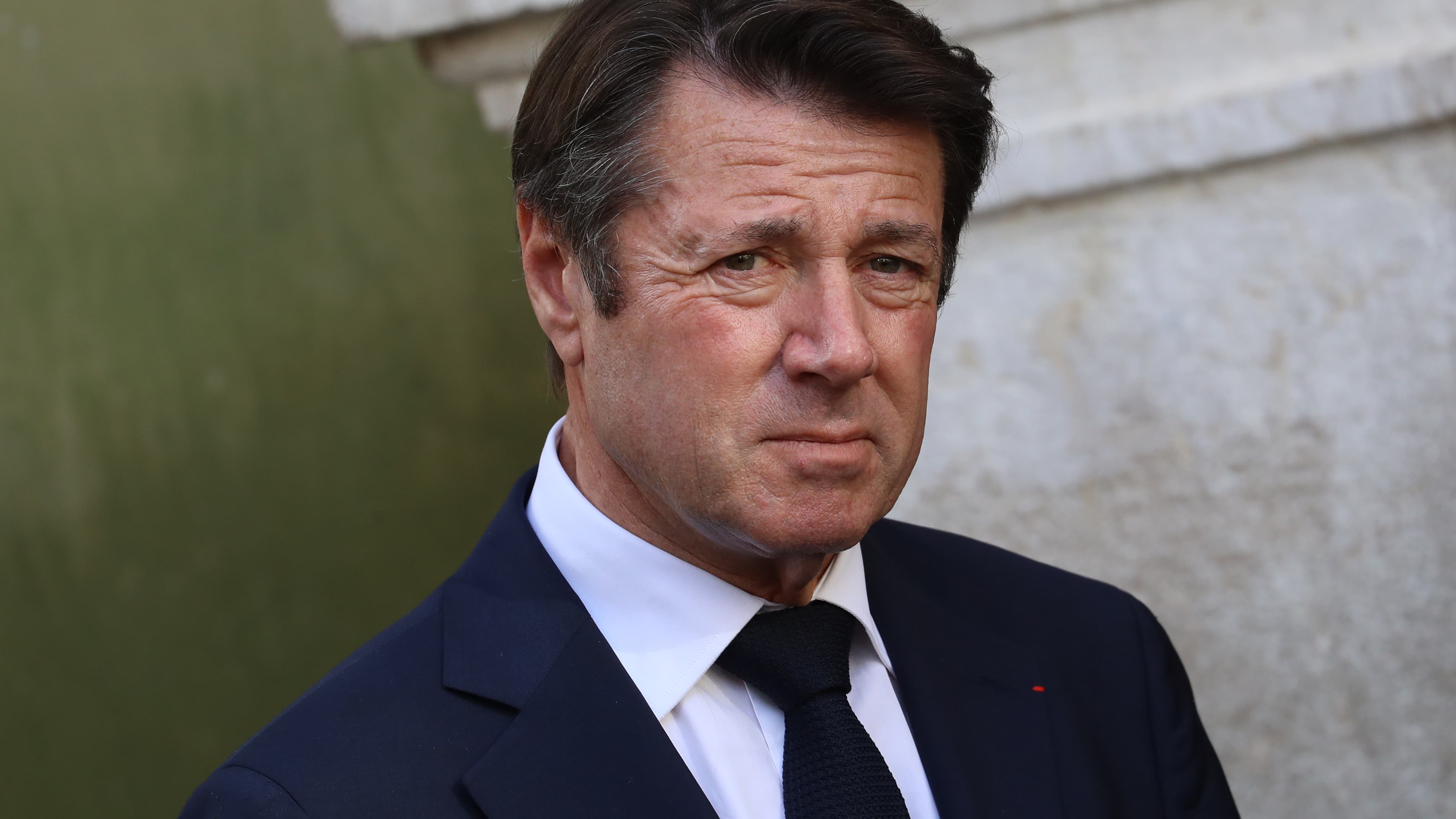 An exceptional convoy of several trucks has blocked part of the Promenade des Anglais since Thursday morning. The mayor of Nice is calling for the park to be downgraded as a "high-traffic avenue".
Nice City Hall does not intend to stop there. After part of the Promenade des Anglais was closed since this morning by an exceptional convoy of several trucks parked at the airport, Christian Estrosi announced that it was planned to "sue" the responsible company in order to "obtain financial fines".
He lamented "Today, people in Nice could not receive their care at home, businesses could not be handed over… This situation is unacceptable."
The trucks, which belong to a Portuguese company, have been stopped since 7 am on Thursday on the road, blocking two of the three lanes in this very large area west of Nice.
"The city of Nice intends to take responsibility for the company that, by not respecting the planned schedules, has made it impossible for these trucks of very high tonnage to cross the city and is therefore responsible for the inconvenience to the economy of the Riviera," said the mayor of Nice in a press release.
"busy road"
Lawsuits aside, this incident brings to the table a regularly debated topic: the Promenade des Anglais' status as a "highway." Since 1957, exceptional caravans of this kind must already pass this route, a situation that must change for the mayor of Nice.
Christian Estrosi thus requests that "the government find an alternative to placing the Promenade des Anglais as a major traffic route".
A call to the governor
The Minister Delegate for Transport had proposed in November 2021 to try diverting some convoys to the A8 motorway instead of the Promenade. "I think it's time for this to become the norm," said the mayor of Nice, "it's a logical measure."
This is how the latter asked Thursday morning to ESCOTA, the company that manages the highways on the Côte d'Azur, to make Saint Isidore a free toll "in order to facilitate the passage of trucks with very high tonnage".
While waiting for concrete measures to be taken, Christian Estrosi asks the prefect of Alpes-Maritimes to "review the procedures for the extraordinary convoys so that those who arrive in violation of regulatory provisions do not end up paralyzing east-west traffic in the Nice Côte d'Azur city".
Traffic is expected to be complicated in this sector until the end of the day for Riviera residents. Alpes-Maritimes police recommended avoiding the area until 10 p.m. on Thursday.