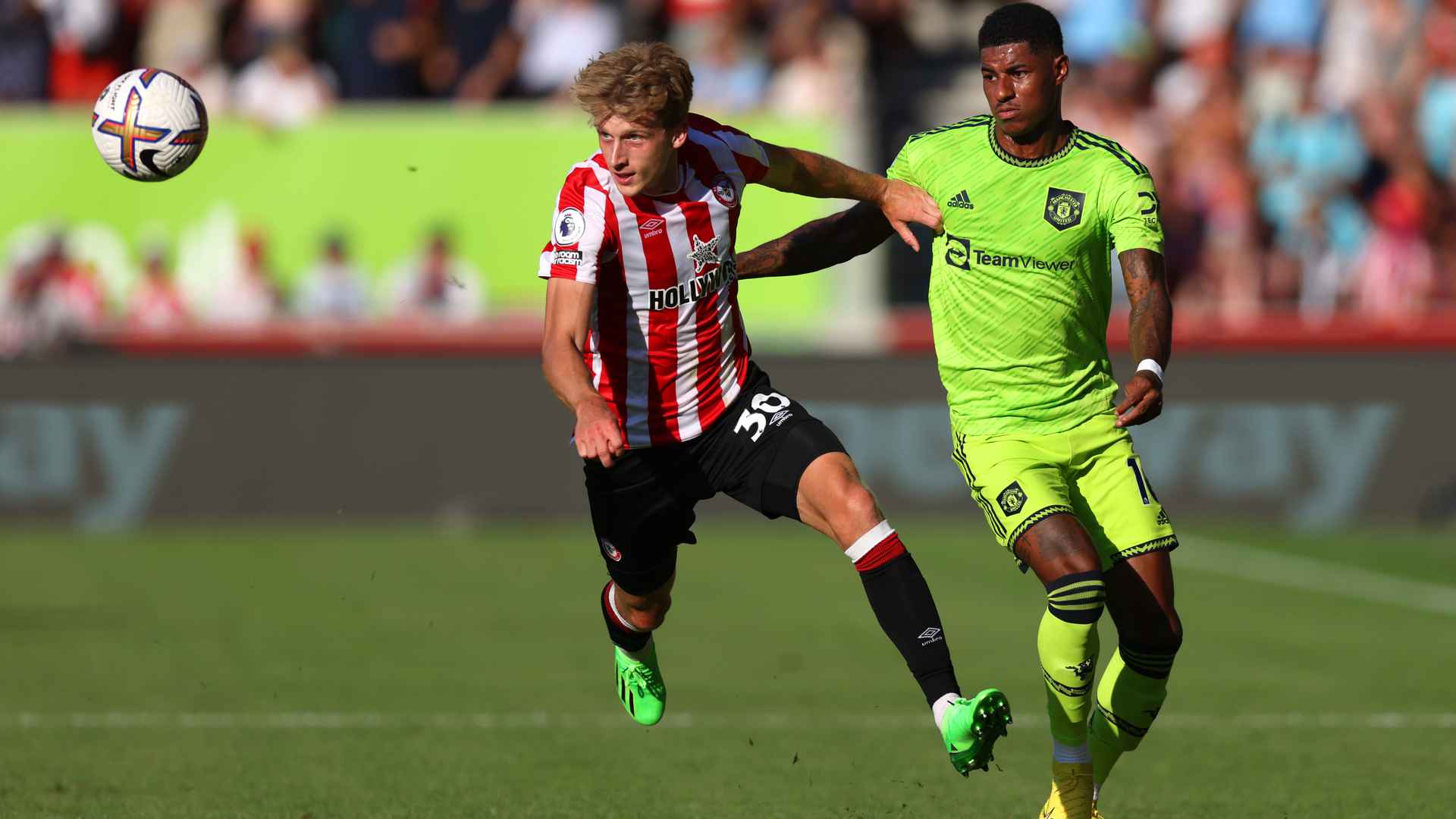 However, since the start of the match, the Reds (who first played yellow/green today) have been dictating the tempo of the match. Cristiano Ronaldo, the defending champion for the first time of the season, is trying very far from the fourth minute. But the Portuguese bounce attempt does not worry David Raya.
But, in the 10th minute, Josh DaSilva fired a low shot. De Gea dived well but, trying to catch the ball, the Spaniard didn't keep his hands steady and the ball flew into the back of the net. 1-0 to Brentford.
A minute later, Bruno attempted a long shot but the ball passed over the frame.
In the 18th minute, Martinez plays a six-meter pass for De Gea, who lifts a small towards Eriksen at the hub. The pressure of the bees was too good to play small. Jensen easily steals the ball from the former Brentford player, dribbling it and crossing his shot. De Gea was defeated. 2-0 to Brentford.
Two minutes later, Ronaldo somehow tries to revive his team but his attempt from the left slips out of the frame.
In the 24th minute, a nice double match takes place between Dalot and Ronaldo. The Portuguese reached the finish line but his sliding shot was blocked by Raya.
Five minutes later, De Gea came in beautifully with a strange free kick from Jensen.
But, half an hour into the match, after a corner kick in the area, Bin Mei, alone in the far corner, took the opportunity to calmly push the ball into the back of the net with a header. 3-0 to Brentford.
In the 35th minute, despite Manconian's good attack, Bees recovered the ball, and in only two long balls, Mbiomo found himself in a duel with De Gea and deceived the Spanish goalkeeper. 4-0 to Brentford.