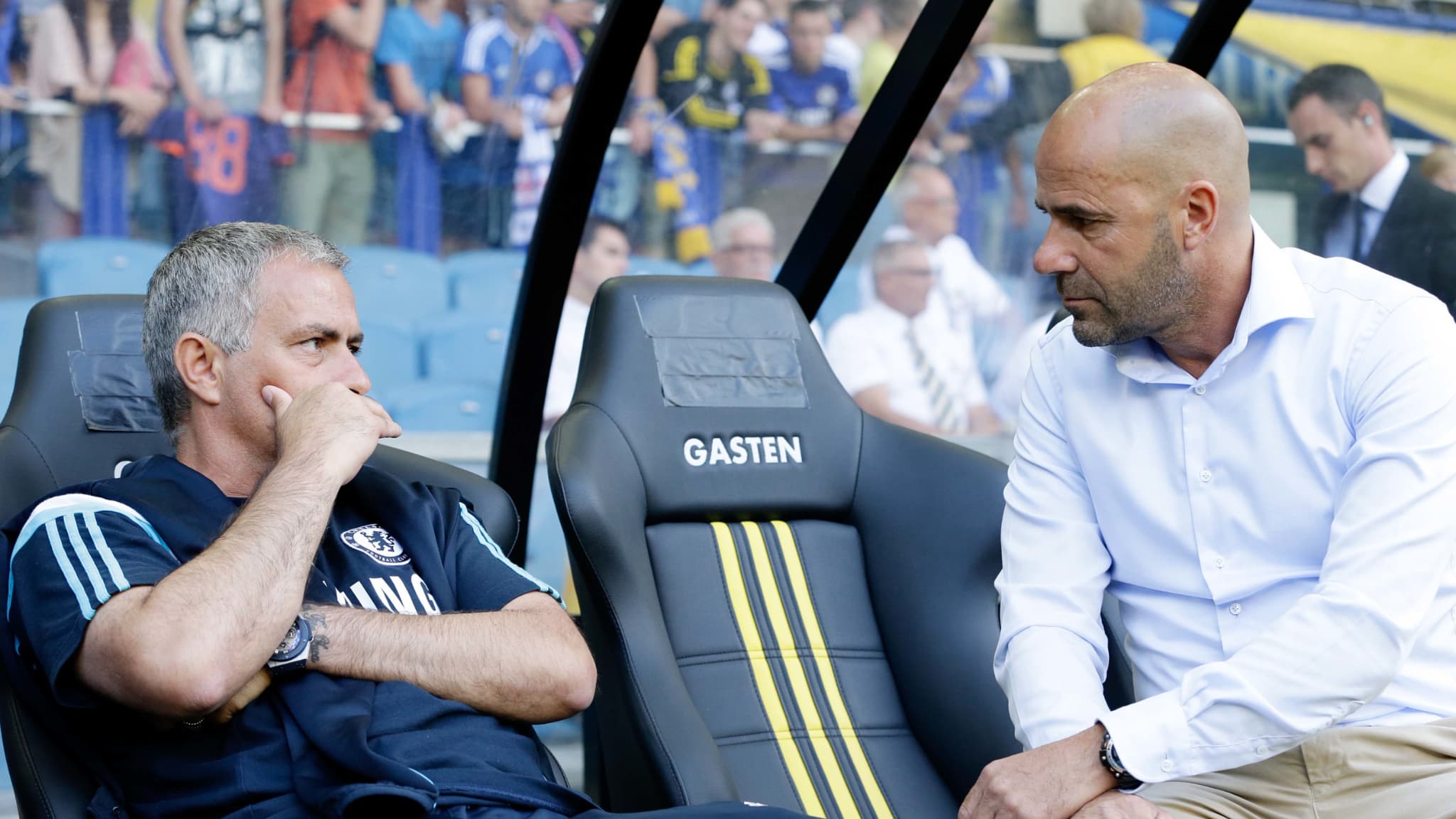 While Jose Mourinho is set to play the first final in the history of the Europa League conference on Wednesday against Feyenoord Rotterdam, Peter Boss has targeted the Portuguese coach. Invited to give his opinion of Mourinho in an article for Dutch media, the OL coach was not very kind.
last november, in SoFoot . magazinePeter Boss talked about his vision of the game and gave his opinion of some of his colleagues. "Mourinho, I hate," said the Olympique Lyonnais coach. At that time, Boss was content to mention the Portuguese coach's match plan. This time, the OL technician attacked Mourinho's way of being.
The latter plays with Roma in the first final match in the history of the European League on Wednesday, against Feyenoord Rotterdam in Tirana (Albania). Then Dutch media AD looked at Mourinho's method And he surveyed the opinion of these two coaches who have intersected with him in the past: Louis van Gaal and Peter Bos.
The 2017 European League Final was a precedent
In his coaching career, Boss faced Mourinho twice. For the first time in 2014, during a friendly match between Chelsea and Vitesse Arnhem. The Portuguese was then on the bench with the Blues while Boss started his second season in Vitesse. Then for the second time in the 2017 European League final, Ajax Amsterdam lost at the hands of Mourinho to Manchester United (0-2).
The ring that obviously stayed down the Dutch coach's throat. "He and his players came to watch our training. This guy is capable of anything to take the initiative," Bosz told AD. "UEFA said they would fine him, but that did not happen because Mourinho is a 'force majeure'."
"Mourinho is a narcissist, he does comedy and always creates conflict"
The OL coach doesn't stop there: "Mourinho is a narcissist, he always plays comedy and creates conflict. It's his way of working." Boss is used to the Roma coach's language and warns Dutch media AD of what Mourinho might say after the final against Feyenoord.
"If Mourinho wins the final against Feyenoord, he will say that Slot is a typical Dutch coach, but if the Giallorossi loses he will attack the referee, he will say that UEFA cheated him and that they are all corrupt," says Bos. Very harsh comments against Mourinho, unusual for a coach like Bosz who is quicker to compliment than criticize him. At least tomorrow we know which team the OL coach will be supporting.