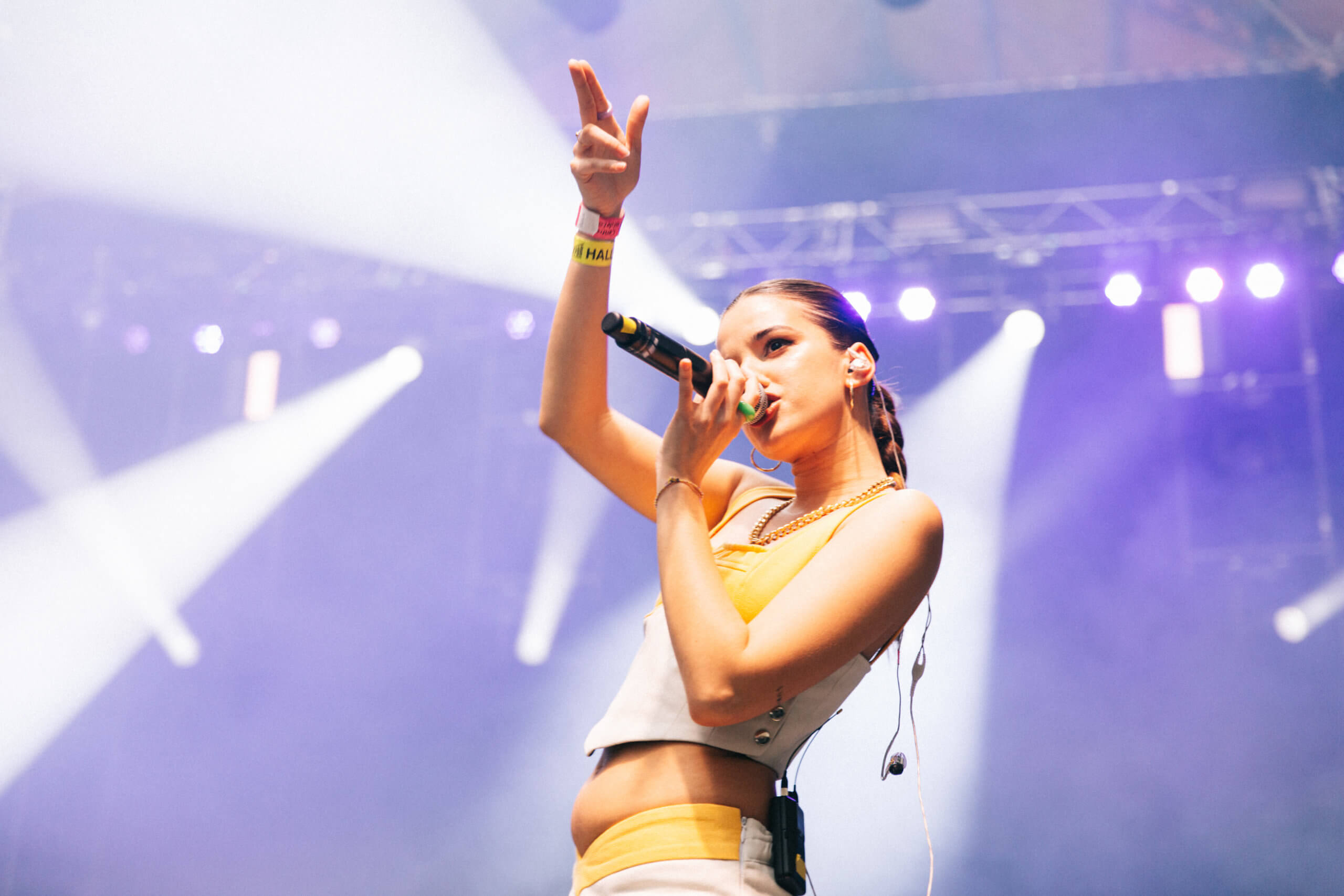 When she started, Bianca made a name for herself by posting a cover of an existing song every Thursday with a "Bossa Trap" twist. But in 2020 in particular she made headway with her first disc, FlorianopolisFrom the name of the city of his birth. A true love letter to the country of her heart, Florianópolis is a sunny project that does a good job and instantly makes you want to get into the mood!
And in this atmosphere we found Bianca Costa during her show at Rap2dayz in Spring Bourges. The audience was on fire, so blazing that there is **true story** some fainting!
After the concert, we found her very comfortable and accessible for some questions about her creative process and her recent and future projects. Meets.
Backpackers: Hi Bianca, we wanted to start by asking you a question about your musical instruments because there's a lot of inspiration mixed in. How are things going for your songs composition?
Bianca Costa: I work with a relatively small group of producers, with Julio Macedi And Dan the Lion especially. We know each other very well and love working with familiar people, because creativity happens naturally. We sit in the studio and the sessions are creative and festive! Sometimes we start with melodies, sometimes with piano, sometimes with drums… Anyway, the weather is always good!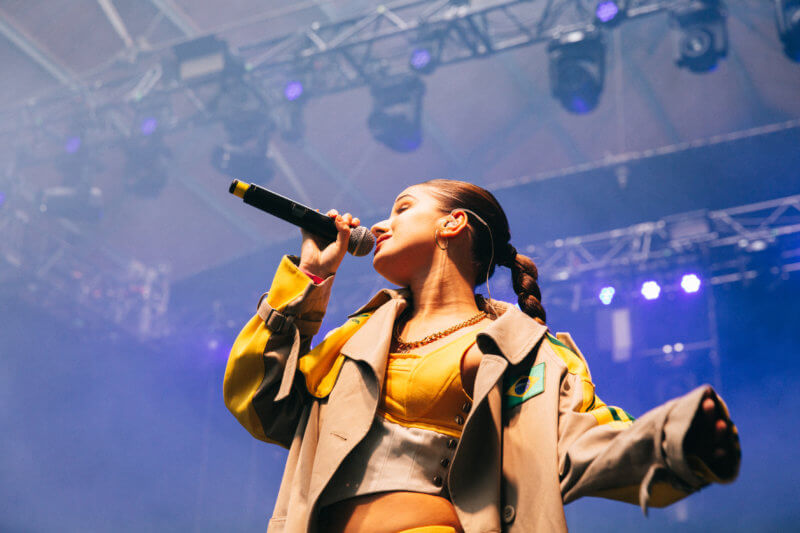 You mix Portuguese and French in your songs, how's it going when you write your lyrics? Is there a language you reserve for a particular emotion or rhythm? Or does it come this way?
I really like this question! I don't know if it comes from the fact that it is my native language but Portuguese comes naturally for me to write a song. I also write a lot in French, but I find it difficult to make it sound musically great. Cons, when I get there, it's very good! It's just a bigger exercise and I think I will soon be able to do it in both French and Portuguese.
She shared Canal+'s "Reines" report along with 4 other rappers (Chilla, Vicky R, le juiice, and Davinhor) who provided the great song and AHOO great music video. Can you tell us how you lived this experience?
Honestly, it was amazing! We were in a house for 3 days with great producers and talented artists. From the beginning, there was a lot of communication and interest with each other because we really wanted to compose a song that would work for all of us. I felt very listening and comfortable, and this allowed me to give it a Brazilian flair.
Today, they became my friends even though we didn't know each other humanly at all before this experience. We communicated through music but realized we had so many other things to share.
Your last title Falala with Bolémvn, released in March 2022, is a true summer success. Do you have any other releases planned soon?
I'm currently preparing a track that I'd like to release before summer. It's very festive, very carnival, and there will be plenty of titles in the Falala and AHOO continuity, so I can't wait to release that!