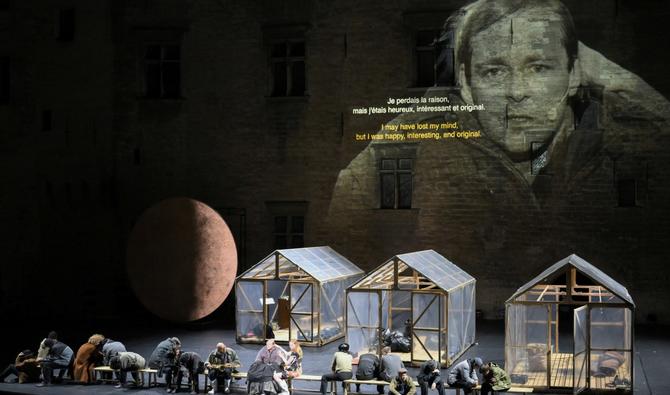 Paris: Frederic Lopez and Michel Drucker return to France 3 and lower the order of "Numbers and Letters": an overview of the new features for the upcoming school year announced by France Television on Wednesday:
The return of Frederic Lopez
Four years after his retirement, Frederic Lopez is back on television. The former host of "Rendez-vous in unknown land" will present every Sunday afternoon on France 2 a program called "A Sunday in the Country". It takes the timeline hitherto occupied by Michele Drucker and the "Vivement dimanche".
"Our desire was to be a little out of the way, not to be on set," said France Télévisions Director of Antennas and Programs, Stephane Sitbon Gomez, as was the case with the Michel Drucker show.
Drucker's Mobile Monument
Michel Drucker, traveling from France 2 to France 3, always on Sundays, from 1:30 p.m. "It will be + + Vivement dimanche + reconsideration," he said. "Since his return (on TV) around the time of the 1964 Olympics, I have asked him to stay with us until the 2024 Paris Olympics," said Mr. Sitbon Gomez.
Connect "going"
Every Sunday at the end of the afternoon, the comedian will present "Rendez-vous chez Jarry" (tentative title), where he will "test the tricks that have fascinated social media," according to France Télévisions.
"Renewing entertainment is our priority, and this is not where France Télévisions has been the most innovative over the past ten to fifteen years," Mr. Sitbon Gomez admitted.
Illustrated Trials
A major novelty now permitted by law, France 3 will broadcast video trials to better understand the work of justice. It will not be a live trial: Filming has already begun and trials (i.e., without possibility of appeal) must be closed at broadcast time.
"We are waiting to have enough stock to launch a series," said France Télévisions president, Delphine Ernott.
Salameh and paper on Saturday but they broke up
Lea Salama is left alone under the domination of the Saturday talk show in the second part of The Evening of France 2, which she previously presented with Laurent Roquier. Until then titled We Are Alive, it will now be called "We Can No Longer Say Anything".
Laurent Roquier will host on Saturday in the first part of the evening a program entitled "Everything That Makes Us Sing" tentatively. He and his guests will return to the news in the form of humorous songs. The host will also try another program, based on archival footage, "Today is like yesterday."
Lowered "numbers and letters"
It's the end of an era: after 50 years on the air, the popular game "Numbers and Letters" will not be broadcast daily on France 3 but on weekends. The oldest PAF programme, after "Le jour du Seigneur", was launched in 1972 and has been presented by Laurent Romejko for 30 years.
The master of cheating in games
Habitué de l'animation des jeux, Cyril Féraud en récupère deux nouveaux: « 100% logique » en première partie de soirée sur France 2 et « Duels en familles, le match des régions » sur France 3 (à la place des « Chiffres et Messages ").
Passes over France 5
Two major France 5 programs exchange hands: Augustin Trapinar will replace François Posnell in the presentation of the literary program "La Grande Library" on Wednesday evening, and Thomas Snegarov will succeed Karim Rasouli as chair of the current affairs program "C Politics" on Wednesday. Sunday.
spoiled kids
In recent years, there are no more children's programs that public service animators embody. Gap is filled with "Okoo-koo", uploaded by four animators (Manon, Bubba, Julia and Sam) and broadcast every Wednesday on France 4 and on the Okoo app.
"Le papotin": separate journalists
France 2 will present "Les Rencontres du Papotin" (8 x 40 minutes): interviews with personalities conducted by journalists with autistic disorders and members of the editorial board of "Le papotin", created more than 30 years ago.
Gilles Lelouche will be the first to relay the questioning of these "exceptional journalists who bring a unique emotion" and shed unprecedented light on their guests, according to Stephane Sitbon-Gomez.
"MasterChef" by Agahi Likaron
It will be broadcast on TF1 and then NT1 between 2010 and 2015, and the Amateur Chefs Contest on France 2, presented by Agathe Lecaron, will soon arrive. On the jury are chefs Eve Camdebordi, Terry Marks and Georgiana Vue.