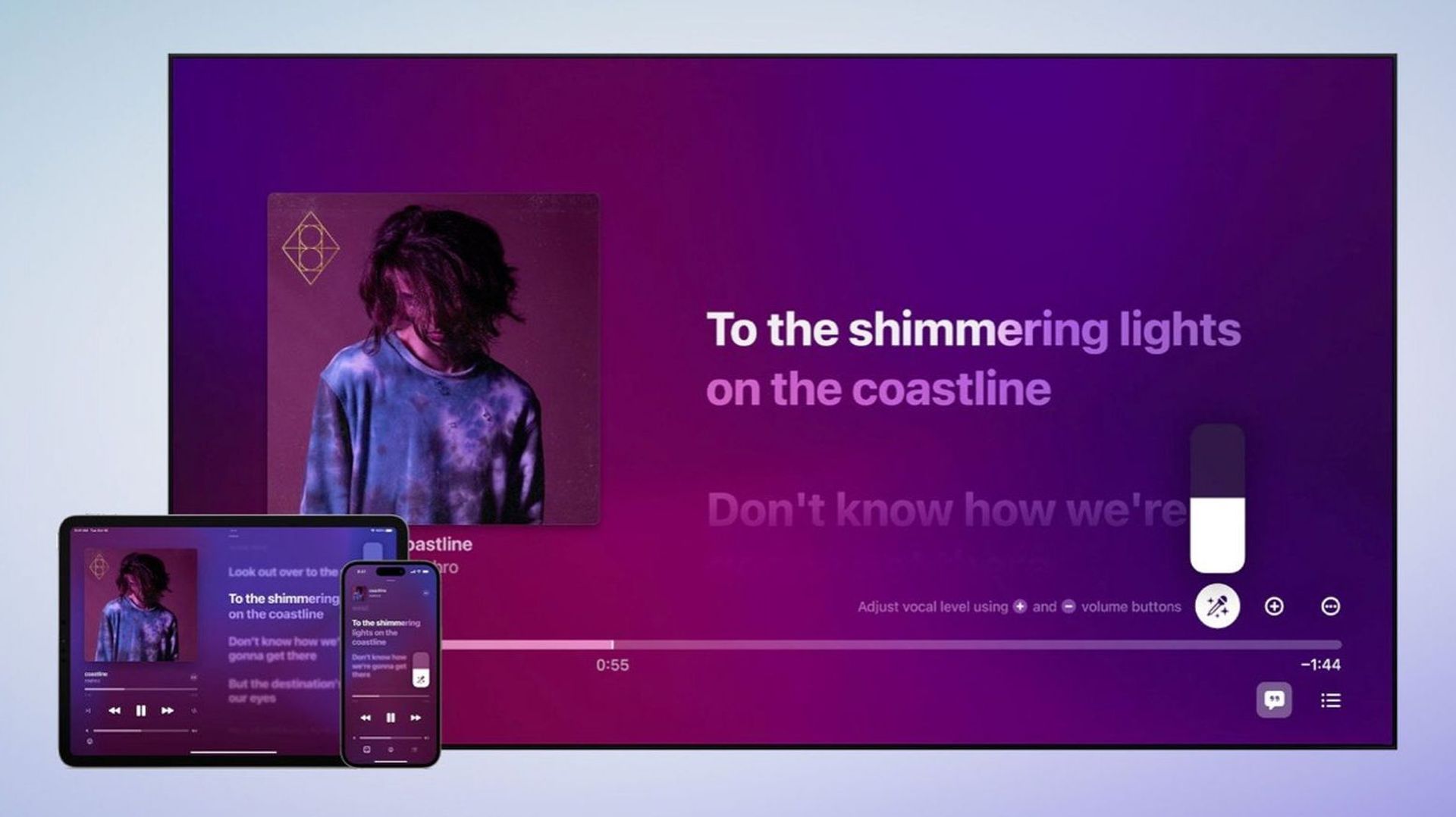 Apple's streaming platform had a good idea to integrate a karaoke function, which is very practical as the holidays approach.
This new free option (provided you subscribe to the service) will be integrated into the iOS 16.2 update, which is set to launch in a few days. Concretely, it will not only allow you to sing along to the words displayed on the screen, but also to reduce the voice of the singers in order to leave more room for you. Apple also thought about the duo's songs, with a special show for each singer.
Apple Music Sing, as this new version is called, will launch with no fewer than 50 personalized playlists, "featuring all the epic songs, duets, choruses and anthems that have made people all over the world sing together," the Cupertino company announced.
Be warned, not all devices will be compatible. Apple Music Sing will require a fairly recent iPhone/iPad/Apple TV. Here you will find a complete list.
Iphone
iPhone 11
iPhone 11 Pro
iPhone 11 Pro Max
iPhone 12 mini
iPhone 12
iPhone 12 Pro
iPhone 12 Pro Max
iPhone 13 mini
iPhone 13
iPhone 13 Pro
iPhone 13 Pro Max
iPhone 14
iPhone 14 Plus
iPhone 14 Pro
iPhone 14 Pro Max
iPhone SE (3rd generation)
IPAD
12.9-inch iPad Pro (5th generation and later)
11-inch iPad Pro (3rd generation and later)
iPad Air (4th generation and later)
iPad (9th generation and later)
iPad mini (6th generation)
Camel