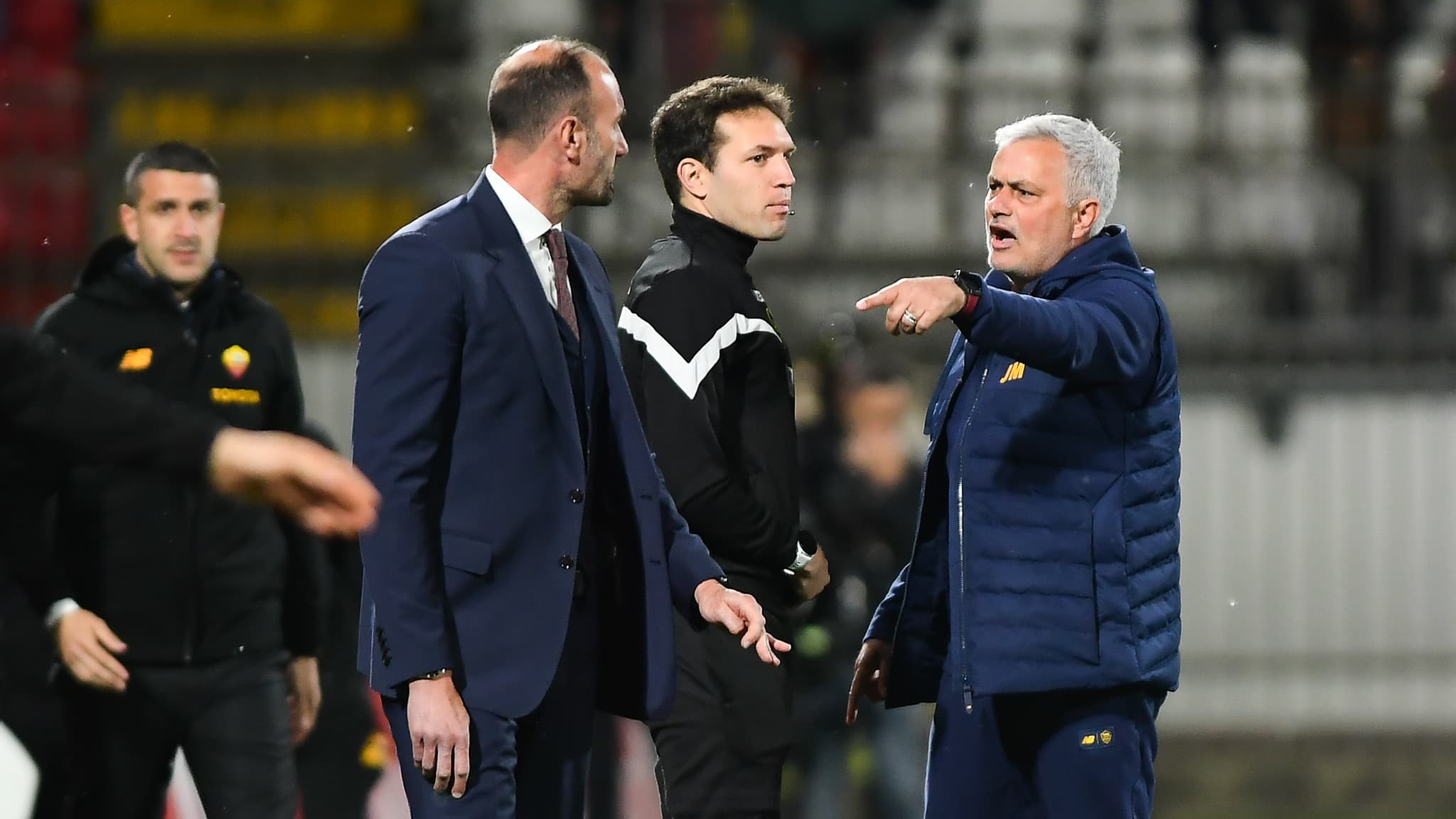 The Federal Public Prosecutor's Office opened an investigation against Jose Mourinho, according to the Italian Sky Sport network, regarding the Portuguese technician's statements on Daniele Chevy, the referee of Monza Roma (1-1) on Wednesday.
Jose Mourinho has emerged again. Sky Sports in Italy On Thursday indicates that the Federal Prosecutor's Office will open an investigation against Jose Mourinho after the biased statements he made regarding Daniele Chevy, the referee of Monza Roma (1-1) on Wednesday, whom he considers "the worst referee in the world". [sa] Professional life."
The Portuguese had revealed that he equipped himself with a microphone to speak to Mr. Chevy at the end of the match, but he refrained from raising his voice for fear of punishment. "I want to be with the boys on the edge of the pitch on Saturday against Inter. I risked being sent off. I admit I entered the pitch with a microphone: I protected myself," explained Special One.
Le Mou also confirmed that he no longer wished to be ruled by Daniel Chevy. "I kept silent, although I had a great desire to criticize him (the referee), but I decided not to because I have to be with my children on Saturday.[…] I say that without a problem. Please, Mr. Rocchi (Head of Italian Refereeing), that's enough. I want another referee, that's enough."
Referee "technically terrible", according to Mourinho
The former Tottenham, Manchester United and Chelsea boss also painted a picture of the manager of this game who put him out of his mind: "It's the worst referee I've ever had in my career and I've suffered a lot from bad," Mourinho insisted. I think the referee didn't have much influence on the result, but it's hard to play. With him: he's technically terrible, from a human point of view he's not sympathetic, he doesn't get on with anyone, he gives a red card to a player (Zaki Celik) he slips because he got tired at the last minute, he had to go home frustrated because he "didn't give me a card" red. I didn't give him the chance."
Jose Mourinho and Roma will decide on possible sanctions action once all the documents have been analyzed.