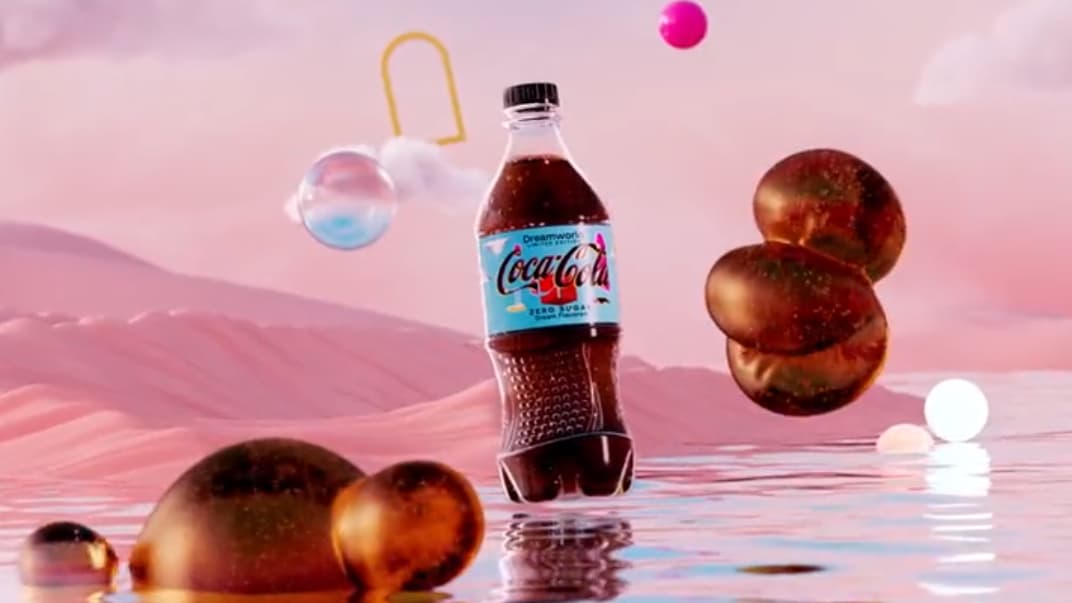 With the new Coca-Cola Creations division, the famous American brand continues to innovate with the launch of a drink with a "dream" flavor.
A dreamy drink. Literally. Coca-Cola on Wednesday unveiled the latest product in its line that will be released on August 15 in a limited edition in the United States and Canada: Coca-Cola Dreamworld. With this new reference, the American giant claims to have bottled up the "surreal subconscious" and promises to deliver a flavor of "dreams."
"We wanted to create a dream-inspired drink similar to Coca-Cola but with added ingredients that bring the fun and brightness of dreams to life," a company spokesperson said. CNN. If you do not provide more details about this new flavor, the group asserts that "Dreamworld plays with the unexpected and will undoubtedly (…) stir up controversy among consumers… which we welcome".
Savor the 'pixels', the flavor of 'space'…
This is not the first time that Coca-Cola has developed such an outlandish concept with the aim of sparking consumer interest in the context of declining soda consumption across the Atlantic. Its dedicated innovation programme, Coca-Cola Creations, launched in February was already the original Coca-Cola Starlight Flavor "space" and byte-flavored "pixels" that have been marketed in a limited edition in recent weeks.
For each of these new products with interesting flavors, Coca-Cola Creations offers consumers the ability to expand the experience online. Dreamworld cans and bottles will be no exception as the QR code will give access to an augmented reality "musical experience" created in collaboration with the Tomorrowland Festival. Customers who scan it will have their own avatar in which they can listen to music and play games.