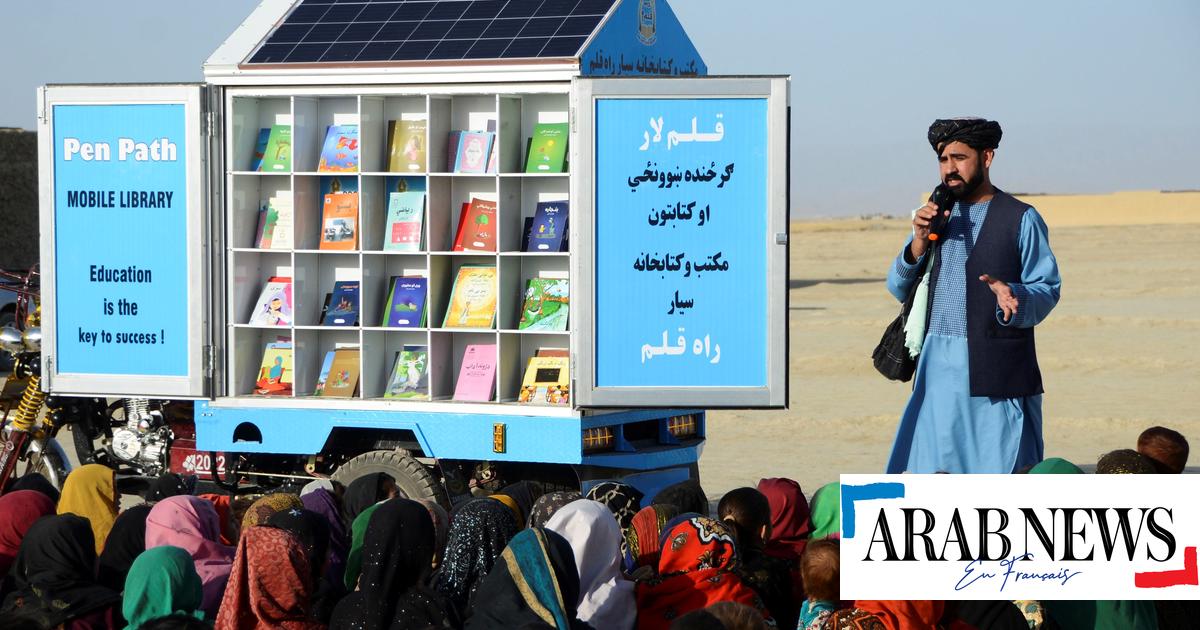 Kabul: The United Nations announced, on Tuesday, the arrest of the founder of a network of open schools for girls in Afghanistan in Kabul, and demanded that the Taliban authorities explain the reasons for this arrest, in a country where girls' education is a very sensitive issue. .
Matiullah Waissa, president of Pen Path and "advocate for girls' education, arrested Monday in Kabul," tweeted the United Nations Assistance Mission in Afghanistan (MANUA).
It asks the authorities to "clarify his whereabouts, the reasons for his arrest, ensure that he has legal representation and contact his family".
Afghanistan is the only country in the world where girls' education is prohibited after primary school. Teenage girls have been banned from high school by the Taliban, who returned to power in August 2021, and women have also been denied access to university.
Among the reasons given, the government considered that women, who should ideally wear veils that cover the entire body and face, were not adequately dressed. He also explained that these institutions will be reopened to them once an Islamic education program is developed.
Contacted by AFP about this arrest, authorities did not respond on Tuesday.
Motiullah Waissa's brother confirmed his arrest "by men in two vehicles" on Monday evening at the exit of a mosque after prayers.
"When Motiullah asked them for their identities, they beat him and took him by force," Samiullah Wessa told AFP.
Samiullah and another of his brothers were also arrested on Tuesday, a fourth brother, Attaullah Waissa, announced in a video posted on Twitter.
They were "captured, handcuffed and taken away," Atallah Wessa said, adding that the authorities were also looking for him.
Mateullah Wessa, 30, is the founder and president of Pen Path. As for Samiullah, he was arrested because of his work in the education sector. He insisted he had "never worked with anyone else, not even with the previous government".
"severe damage that cannot be recovered until prior to the damage"
Despite the ban on high schools for girls, he continued to travel to remote areas to make people understand the importance of girls' education.
"We are counting the hours, minutes and seconds until girls' schools open. The damage caused by school closures is irreversible and undeniable," he wrote on Twitter last week as the school year began in Afghanistan.
His organization has established 18 libraries and launched a book distribution campaign in rural areas.
The UN Special Rapporteur on human rights in Afghanistan, Richard Bennett, said he was disturbed by his arrest. "His safety is of the utmost importance and all his rights must be respected," he wrote on Twitter.
France called for the "immediate release" of Motiallah Wissa. "No society can develop positively by denying women's rights," the State Department said.
In early February, the Taliban arrested an Afghan university professor after denouncing him for banning women from studying. He was released after 32 days in captivity.
Veteran journalism professor Ismail Mashal caused a storm when he ripped up his diplomas on television in December in protest of a decree banning higher education for women.
The order against girls' education is said to have come from Afghanistan's supreme leader, Hebatullah Akhundzadeh, and his ultra-conservative aides, who are deeply skeptical of modern education, especially for women.
Since their return to power, the Taliban, who have made a strict interpretation of Islam, have doubled down on women's rights, gradually excluding them from public life.
Many women have lost their public sector jobs, and since November they are no longer allowed to go to parks, gyms or public baths.
They are also prohibited from traveling without a male relative and must cover themselves fully when leaving the house.