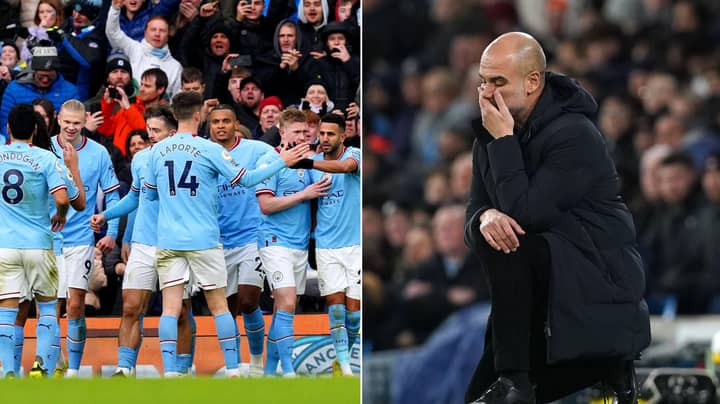 A big housecleaning could take place at Manchester City this summer, with five first-team stars likely to leave, according to recent reports.
Spanish journalist Jose Alvarez has shed some light on a number of those who may leave the club at the end of the current campaign.
On El Chiringuito, Alvarez claimed Ilkay Gundogan, Bernardo Silva, Kyle Walker, Joao Cancelo and Aymeric Laporte were the most likely candidates to leave the Etihad Stadium.
Club captain Gundogan's contract expires at the end of the season, and City are rumored to be hoping to secure a contract renewal for the Germany international.
However, he has also been closely linked with a move to Barcelona and Alvarez says he is in "fairly advanced" negotiations for a free transfer.
Bernardo Silva has long been courting La Liga giants as well as Paris Saint-Germain and appears set to leave in the last two transfer windows.
The Portugal international looks set to finally leave as he "continues to turn down" City contract offers.
Similarly, Silva's compatriot Joao Cancelo is unhappy and Alvarez says his relationship with Pep Guardiola and his coaches is "not the best".
City want Aymeric Laporte on new terms but Alvarez says the Spain international is "considering more about June's departure".
Guardiola is known to be open to letting players who are unhappy with their situation go. Raheem Sterling, Gabriel Jesus and Oleksandr Zinchenko were allowed to join Chelsea and Arsenal respectively in the summer, after the trio wanted more playing time.
Translated by Sport Witness, Alvarez explained: "A big exit because there is a lot of wear and tear on the heavyweights in the locker room. There are many players who are unhappy and cannot handle the situation."